All Features
All of our subscriptions come with a set of standard features that can be broken down into 4 main categories; Campaign Setup, Account Optimisation, Online Reporting and Lead Management. You can read more about each below;
---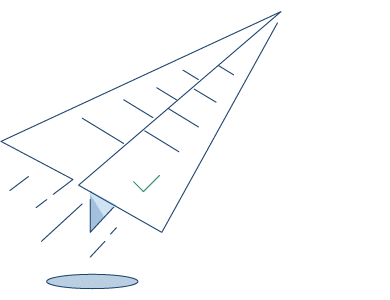 Campaign Setup
Before launching your campaign, we have to get everything set up and ready to go.
---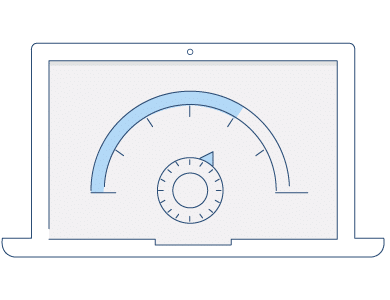 Account Optimistaion
We make sure your account is optimised, getting you the most leads for your money.
---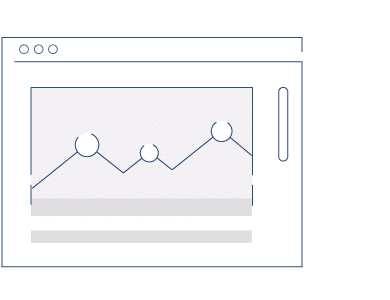 Online Reporting
You can check the performance of your campaign at any time via our online platform.
---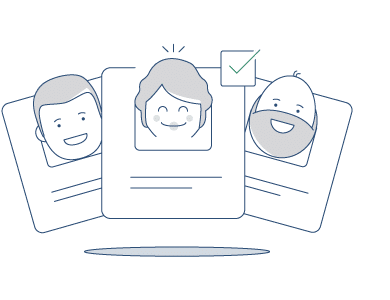 Lead Management Platform
Manage all of the leads from your campaign in our online platform, built specifically for tradesmen.
---
Campaign Setup
We're that confident in our product and services, we set up your entire account for FREE. That's right, A FREE landing page, a FREE AdWords campaign, and we'll even throw in conversion tracking, yes you've guessed it, for FREE.
---
FREE Landing Page
We build you a tried and tested landing page
On average, our landing pages turn 1 in 5 visitors into leads. The average home improvement page converts 1 in 30. Choose Get Work and get 6x more leads for your money! We're that confident that our pages will get you work, we build you one for FREE!
---
FREE Google AdWords Setup
We advertise your company on Google
We use both machines and humans (AdWords certified humans) to create you a winning AdWords campaign! Let's be clear, we're not one of those companies that gives you 5 keywords and leaves you to rot; our campaigns advertise your business for thousands of keywords – and yes, we set this up for FREE.
---
FREE Conversion Tracking Setup
We set up tracking to monitor progress
We set you up with conversion tracking from the start, so you know exactly how many calls and contact forms you receive. We know our campaigns work, but we want you to see for yourself. Again, this is FREE and all part of the service!
---
FREE Local Phone Numbers
Leave a good impression and track your calls
Each and every subscription comes with a FREE set of local phone numbers! Local numbers are a great way to show your customers that you're from the local area. Our numbers also track the keywords that trigger your calls, so we're able to spend more on keywords that make you money!
---
Account Optimisation
After signing up for a subscription, our certified AdWords experts are at hand to optimise your account. They work hand in hand with our automated systems to ensure your account is refined each and every month.
---
Campaign Optimisation
Our certified AdWords experts manage your campaign
All of our account managers are AdWords certified, so you can be sure that your campaign is managed by a human that knows what they're doing! Each and every day we search your account for hidden opportunities to get you more leads for your money.
---
24/7 AdWords Automation
Our automation technology discovers hidden opportunities
We also have humans that write code, and it's the machines they build that really sets us apart. By allowing machines to do most of the heavy lifting, we're able to offer you so much more for your money. We often get asked what the catch is, and now you know, your marketing is being run by the terminator!
---
Landing Page Optimisation
We test your campaign and pages for improvements
In case you hadn't guessed by now, we're big on optimisation. We get that warm, fuzzy feeling inside when we find improvements in your account. To this end, we're constantly testing your landing page; content, layout, CTAs, colours, etc. finding wins to get you more leads for your money.
---
Online Reporting
We've found that most tradesmen feel overwhelmed with every day marketing reports; so we've chosen to do something about it. We provide you with the most important information first; we're talking clicks, leads, quotes, customers and whether you're getting a return on your investment.
---
24/7 Online Reporting
Log in any time to see how your campaign is doing
We take the bore out of reboreting, okay that didn't quite work, but our reports are frickin' great! We've simplified everything so you only see the information that matters. What's more, you can access them 24 hours a day, 7 days a week, 365 days a year!
---
Lead & Customer Funnels
Monitor your funnels to see how many leads turn into customers
We put the FUN in FUNnels! But FUN aside, we also put the most important numbers into your funnel (although that's not quite as catchy). Our funnels tell you how much you've spent at the top, and the amount of leads, quotes and customers you've received at the bottom. Poifect.
---
Track Your Advertising
Track every last penny of your advertising spend
We know our campaigns work, but we wanted to prove it! So we created the world's first marketing platform that automatically calculates a return on investment or ROI for service businesses. At a glance, we show you how much you've spent on marketing, and how much you've made from the work we've sent you.
---
Lead Management Platform
Learn more about the software we've built to grow your trade company
---
Manage Your Leads Online
All of your leads can be managed online, in one place, any time
Whether you're at home or on the move, you can always check up on your campaign. Simply log into our online platform to see how many impressions, clicks, leads, quotes and customers our campaign has brought you. Our reports are no-nonsense, so we only show you what matters.
---
New Lead Notifications
Receive notifications about new calls and forms via SMS or Email
No matter where you are; in the office, at home or on site, we'll make sure you're notified when a new lead comes in! You're 100 times more likely to get in touch with a lead in the first 5 minutes, so we make sure to give you a nudge when your lead is most interested!
---
Record Notes
Keep customers organised by recording notes
With so many leads, how can you keep track of who's who? How can you deliver a personal service when you can't remember your original conversation! For those without a photographic memory, you can record notes in our platform to stay on top of each and every lead and customer.
---
Schedule Call Backs
Schedule call backs, keep in touch and close more sales
Some trade leads just want quick repairs and can be booked in straight away. Others take time before they choose to commit. Keep on top of your leads by scheduling call backs, so you can be there when they decide to get work done.
---
Keep Your Calls & Messages
Listen to your call recordings and read your messages anytime
For each and every lead we deliver, we ensure the original message or call is kept, so you can reference it later. Want to do your admin later, or even at night? Simply log into out platform and have all the information you need at your fingertips, stored and ready for use!
---
Track Your Investment With GetROI™
See how much money you've made by marketing with us
Our online platform brings you the world's first automatic ROI calculator for service businesses. With GetROI™ you can see how much you've spent with us and the amount you've earned from our jobs. We know our campaigns work, but we want you to see for yourself.