When it comes to converting roofing leads into customers, we've found that there are 3 golden rules that really make the difference between a thriving business and those scraping by making ends meet. The techniques we're about to discuss really do make a difference, so read on, absorb, and make changes for the better!
Much of the groundwork of this article was put forward by Dr. Oldroyd's Lead Management study at MIT and a further collaborative study by Dave Elkington, CEO of Inside Sales. So a huge thanks to both collaborators.
Here's a quick overview of the 3 rules you'll need to improve your closing rate;
---
---
---
---
Introduction
This article is going to take you on a journey through the process of successfully converting an incoming lead into a paying customer – a lead to sale journey if you like – so let's start at the beginning and quickly explain what a lead is, why they're important and what's the best way of getting them.
---
So firstly, what is a lead?
A lead is defined as a potential customer who has expressed an interest in your company's product(s) or service(s). For example, filling out a contact form on your website, or calling up after seeing your phone number in an advert.
Leads find their way to you through a number of channels such as; word of mouth, direct mail, partnerships, networking, trade shows, search engine marketing, social marketing, email marketing, the list goes on.
Not all channels are made equal so it's important to assess each one, and choose a channel that provides profitable leads for your business.
It's all well and good getting 100 leads for £5, but if none of them turn into roofing work, is that still a good deal? How about one roofing lead for £200 that turns into a £6,000 job that you make £2,000 from? The point is, whichever channel you're using to source your leads, don't forget to assess each lead's value, and not just the amount of leads received.
---
What is the difference between a lead, a prospect and a customer?
The best way to describe the relationship between a lead, prospect and customer is to run through the lead-to-customer timeline. Upon initial contact with your company, we call an interested party a lead. Once a lead has been contacted, qualified and offered your services, we then call them a prospect. Once you've closed your prospect and they've agreed to work with you, they are then called a customer, clear as mud right?!
---
Why are leads so important?
Leads are the life-blood of your roofing company. The more leads you receive, and the rate at which you close them, can mean the difference between a profitable business and a sinking ship. Regularly closing leads is crucial if you want to grow your roofing company and turn a healthy profit, which is why you should pay close attention to each of our 3 rules!
---
Why it's important to have a steady flow of leads
As mentioned, leads can come from a number of different sources or channels; both online and offline. Most roofers and tradesmen would love to rely solely on word of mouth, and in a perfect world, this is a great strategy. But it's a strategy that's hard to measure, and as such, difficult when you're trying to forecast future growth.
For instance, you do a great roofing job for a customer and really go that extra mile; you're personable, the standard of your work is flawless, you leave everything clean and tidy, you're faultless. Over the next year, your customer then recommends your company to 5 people in conversation. It's very hard to predict when those conversations and recommendations will take place, if not impossible. So it's also impossible to forecast when you're next job is coming in.
Word of mouth is a great long-term strategy, but to safeguard yourself and your business, you'll need a channel that produces leads on a more predictable basis.
---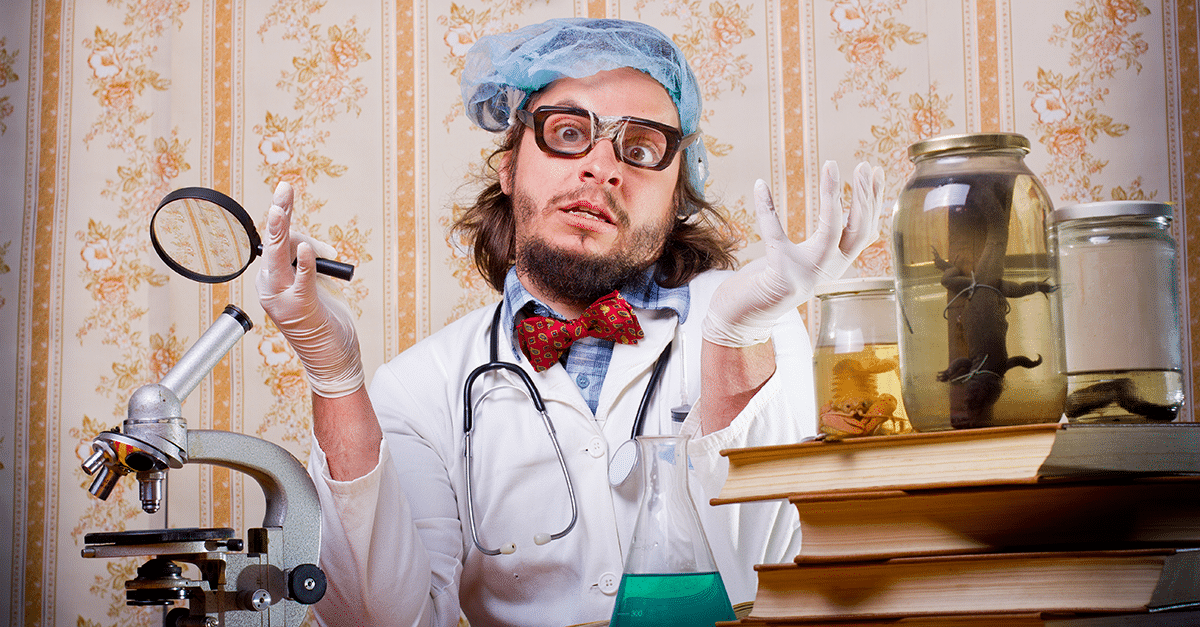 How can I generate a source of highly qualified and consistent leads?
Well it's certainly not in the science lab mixing eye of newt and tongue of eel! After speaking with hundreds of independent UK roofers, we discovered that budgets are often wasted on channels that aren't a great fit. Most roofers have a limited budget and tend to test the water with different types of marketing until they find one that works, which involves a lot of time, effort and of course – money.
Choosing the right channel isn't something that we can gloss over in just a few sentences, but we will be writing a follow up article soon to help you decide which channels are best for your roofing company. In the meantime, here's a shameless plug to check out our service, and have a read of our impartial reviews. We're proud of our service, and our results, so don't hesitate to get in touch if you'd like a steady stream of highly qualified roofing leads for your company. We're Get Work by the way, it's a pleasure to meet you!
Once you've found the most effective channel to bring qualified leads to your business on a regular basis, your time and effort must be focused towards winning that work and turning those leads into customers.
---
Now let's turn those leads into customers
After sourcing your lead, you've still only fought half the battle. The steps you take next towards securing the work and turning those roofing leads into paying customers are just as important; if not more important to the success of your roofing company.
If followed correctly, these steps will help you close more leads and gain more customers, so start now and get your pro-active lead management process in place.
There have been numerous studies that have highlighted the most critical factors in converting leads into customers, and these factors form the basis of our 3 golden rules:
Response Time
Persistency
Follow Up
These rules are backed up by a heck of a load of evidence so it's certainly worth taking them on board [1-5]
Tell me more, tell me more…
---
First, let's define lead response time, persistency and follow up:
Response Time is defined as the period between a contact form submission or missed phone call by a lead, and the first contact attempt.
Persistency is defined by how many attempts you make to contact your lead.
Follow Up is the processes used to communicate with and close your lead after first contact.
Research has linked the immediacy of response time, persistency and follow-up processes with positive sale outcomes and business prosperity.
---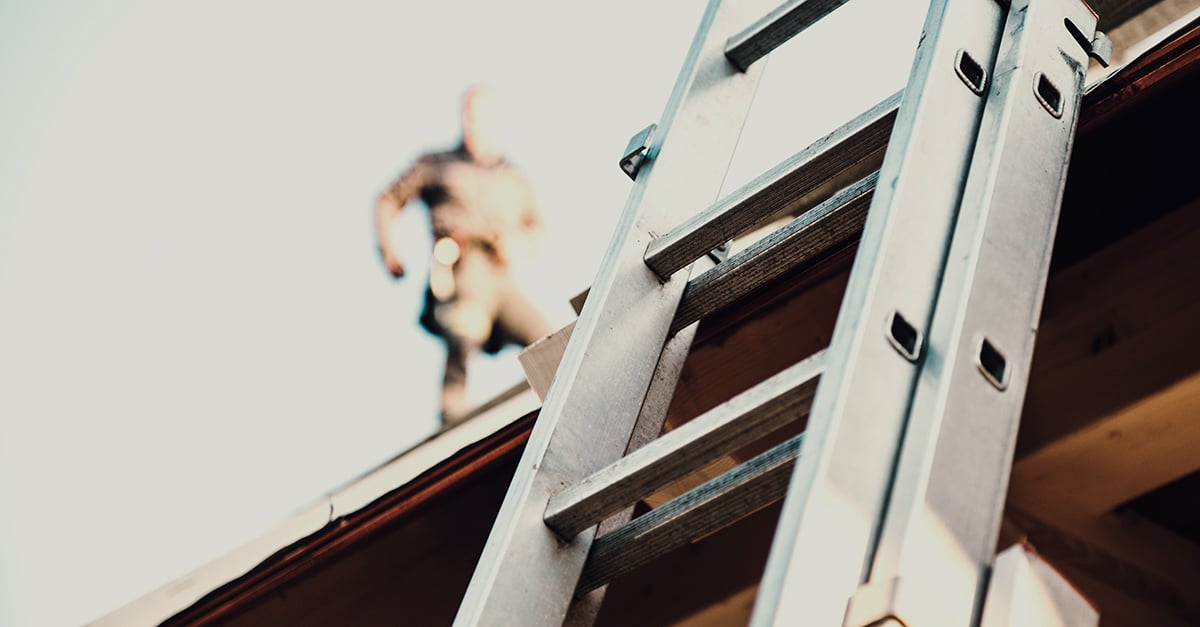 Response Time
So why is Lead Response Time So Important?
Effectively reaching out to your new incoming leads comes down to one thing: Timing! The quicker you are the better.
Look at is this way, if a customer has just made an enquiry, it is verrry likely that they're a) still by their computer and/or phone, and b) still interested in discussing their enquiry.
When you get on the phone and contact them immediately, you're still at the forefront of their mind and what better time to catch them when their most pressing thoughts are with yours truly! This is something the marketing swats – ahem experts – commonly refer to as 'top-of-mind-awareness'.
The moment a lead reaches out; be it via an online contact form or via a phone call – they are at their highest level of interest in your services. Reaching out to them at this exact moment is key!
What's more
Allowing time to pass before you respond to a lead (or missing calls) is unfortunately all too common and costly to your business. It's frightening to think about the sheer number of leads and ultimately customers that are lost due to less than timely call backs!
So remember, we live in a world that demands instant gratification. Every time a new lead reaches out, you only have a limited time to turn that lead into a customer. Prospects don't want to wait to hear from you, or find themselves struggling to reach you by phone. If you take too long, that lead will find another roofing business with a faster response time. Don't let that lead slowly disappear into the sunset.
The above chart was featured in the Harvard Business Review [2] and was taken from a study of 2,241 companies. The aim was to assess how long it took each company to respond to a test lead. As you can see from the chart, 26% responded within just 5 minutes, which is pretty dang impressive! But in reverse, 65% took longer than an hour to contact their lead. It doesn't take a rocket scientist to figure out which companies are closing more work in this study – yes you've guessed it – those in the 26% that get in touch with their leads straight away; at the point they're most interested.
The same study also looked to see if Contact Rate (The ability to make contact with a lead) and Qualification Rate (Whether a lead was ready to be sold to or not) were also affected by lead response time. You can see in the chart below, the longer you leave your lead, the less chance you have of a) making contact, and b) selling your services – if you manage to get in touch.
Key Findings:
The chances of making contact with a new lead are extremely high if you make a call within the first 5 minutes of submission
Those chances drop off dramatically after the first 30 minutes
Specifically, you're 100x less likely to make contact if the first call is made 30 minutes after submission
The chances of making contact drop by 3000x if the first call is made 5 hours after a lead submission
So, when the evidence is staring you right in the face, don't you think you should be getting back to your leads as quick as dang possible?! It's your choice, but if you leave your lead to rot for more than 5 minutes, it's likely that the top 26% will have already swooped in and taken your job!
---
So how do you do it, and do it RIGHT?
Always stay on top of your incoming roofing leads:
Always initiate contact with a phone call – emails are saved for last resort scenarios.
Aim to contact your lead within 5 minutes of a contact form submission.
Be available to answer every single call from a new roofing lead.
Or on the flip side…
Aim to return every missed call within 5 minutes.
Be sure to check your emails regularly
Invest in a Customer Relationship Management (CRM) platform to make sure you're notified of new leads.
---
So, you're on a roof… How do you improve the time it takes for you to respond to a lead?
The best-case scenario would be to have a dedicated member of your team trained to answer calls and manage your contact form submissions.
---
Can't answer your phone?
Make sure you have a clearly recorded voicemail message that tells your customer they've reached the right place and advises them that their call will be returned promptly!
An example would be:
'Hi, you've reached [Your Name] from [Insert Business Name Here]. Your business is important to us. Please leave your name and number and we will get back to you straight away. Thank you" – Ta-da!
So, you've missed a call from a lead OR you're trying to contact a lead in response to a contact form enquiry…
---
Persistence
How many call attempts should you make before throwing the towel in?
Persistence is key; If you're spending money on a roofing lead, does it make sense to give up after just one or two phone calls? Nuh-uh! You may as well throw your money down the drain, along with your chances of long term success!
Did you know: The chances of making contact with a lead increases with each call made. Your chances of making contact on the first attempt are just 11%, but by the 6th attempt, you will have contacted 90% of your leads. Persistence pays!
Yet findings from a lead response study involving 3,000 companies in the UK have found that people give up too easily; only making a mere 2.39 call attempts to a new lead before giving up. [8]
So what are you waiting for? Pick up the ol' blower and don't stop after just a couple of tries!
Winners never quit, quitters never win… Don't be a quitter!
---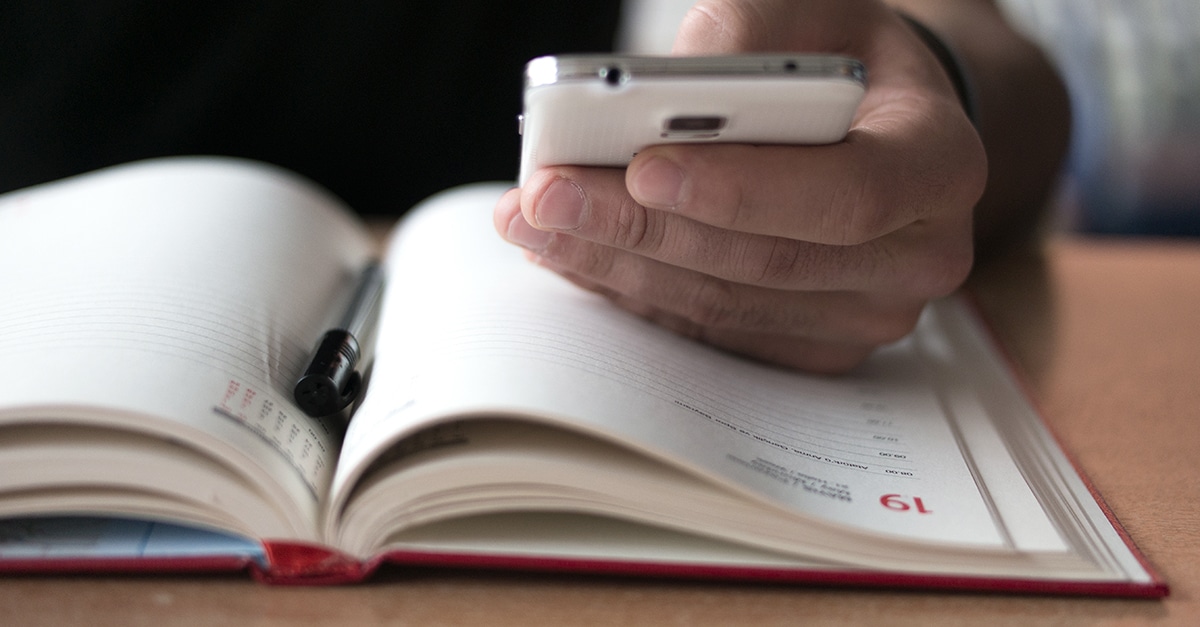 Follow-Up
Now, for the purpose of this article, we're assuming that you loosely follow a lead-to-customer process that's similar to the one below:
Lead received
Lead contacted
Roof inspected
Quote issued
Quote accepted
Now we'll concentrate on two key areas; when to send out your quotes, and how often you should follow up once your quote has been received.
A mistake that's often made by our roofers is not having a follow-up process in place once a quotation has been issued – or as we refer to it – having a poor 'follow-up etiquette'.
Follow up etiquette embodies the idea of providing quicker quotations and a structured, yet unobtrusive follow-up process. The idea is to develop relationships, build trust, and show professionalism, and it should be the code of conduct for all roofers. Implement an effective follow up etiquette to gain advantage over your competition and Get Work.
---
Are you quick enough at quoting?
So, you've given your lead a super speedy response; provided that WOW effect, created a great first impression, you've been to size up the work, and now you've agreed to provide a quote 'as soon as possible'… but how SOON is soon?
Quicker quoting helps you Get Work!
Quote more quickly (and professionally) than your competitors to gain an edge. The minute a lead gets in touch, it's a race against time to impress, and prove to them that you're the only roofer for the job!
How long does it take you to provide a quote?
Same day? 1 day? 3 days? Dare I say it… * GULP* 7 days?!
Getting quotes out to your leads should be done as fast as possible, ideally on the same day – beating any competitors to the post. The longer you leave a lead waiting, the more you could be damaging your chances of securing their work – Don't delay, send that quote today!
---
So WHY is quicker quoting better for your business?
It doesn't take much research online to find hordes of frustrated homeowners waiting for quotations that took forever to turn up…
– they say some are still waiting now.
The fact that these people have spent time venting their frustrations online, shows precisely how much of an annoyance this is for people. Don't you think?
A survey by Ironmongery Direct shows that;
Simple rules, don't annoy your prospects and pip your competition to the post.
Remember, it's likely that customers will be receiving quotes from a number of roofers; so it's hugely important to stay on top of your game and ahead of your competitors. Make sure your quote arrives in a timely manner, make sure it's professional and price your job competitively. These factors play a huge part in determining whether you land the work or not, so get in there first and fast and land that job!
---
How do you follow-up your quotes?
Leads can end up worthless without a proper follow up etiquette in place, so don't let your leads go cold! Brr..
Make sure you follow up with the prospects you haven't yet secured, after all, you've spent precious time, energy and money to get them interested, why let them go to waste! Create a quotation follow-up process to use with each and every prospect. This way, once you've sent out your quote, you'll know exactly what to do and when to do it.
There's a number of tools to help you stay on top of your follow-up process; Microsoft Office, Google Docs or even a basic diary can help to list the number of quotes you have out and those that need to be followed up on. You can use reminders on your phone or in a project management app to keep on top of follow up dates. Or you could look to pay for software that does everything you need for a small fee. Whichever route you choose, here's a basic plan that can help you stay on top of your prospects during the quoting phase;
Send out your quote via email, recording the date sent.
Make sure you specify a date and time that you'll follow up in the email, and be punctual, set yourself a reminder to follow up at the right time.
Once followed up, and if not closed, schedule another time to follow up with your prospect and repeat the process.
It's important to be consistent and organised as this demonstrates professionalism. We advise following up quotes after 3 days, then 7 days, then 10 days. And remember persistence is key!
Did you know: A study by Harvard and Inside sales found that the best times are between 4pm – 6pm, shortly followed by 8am – 9am. This is 164% better than between 1pm and 2pm – the worst time (Hangry prospect vs sleepy prospect needing an after lunch siesta – I'm sure we can all relate to that).[4]
Or even better, ask the customer what time would be best to contact them regarding their quote… Do evenings or weekends work better for them? Cater for their needs, it shows consideration.
---
Being pleasantly persistent
You want to stay on top of your prospect to appear professional, but remember, don't pressurise your prospect, a quotation follow-up serves to be helpful, offer advice, and to answer any burning questions they may have, ask if there's anything else they need from you before they decide to go ahead (or not).
A carefully thought out and well executed follow up can help you get an answer for a quote you've given.
---
Final Tips
Don't give up on 'lost leads'…
Reaching out to 'lost leads' is a cheaper way of securing work.
A common problem is that a lead may decide they aren't going to go ahead with the roofing work straight away or alternatively, they may not be contactable. In this case, it is beneficial to send those 'lost leads' an email every couple of months to remind them that you are there if they need you. Otherwise it will be an out-of-site means out-of-mind kind of scenario.
You've already spent time warming up those leads, building rapport and gaining trust, these leads make good prospects for future work. Keep on top of all your leads, past and present, and remember, be organised and set yourself follow-up reminders.
---
So, you haven't won the job. It happens…
But remember, lose gracefully!
Speak to your lead, it's worth thanking them for the opportunity, wishing them the best with their choice, and telling them if they want anything in the future, then to not hesitate to get in touch. That way, if things don't quite go to plan, they experience issues with their chosen roofer or, they need more work in the future, you will be their first port of call. Alternatively, they may recommend you to their friends. Win, win either way.
Take it one step further…
How about asking them for some feedback as to why they didn't go ahead with your business. Feedback is always beneficial and helps you to refine the way you do things, how you put yourself across and provides a platform for your company to build. Welcome feedback, it's how you improve.
For example:
"It would be really appreciated and beneficial to our (my) business if you could offer some feedback on why we (I) weren't (wasn't) your first choice as this will help us (me) to improve our (my) service in the future".
In summary, there have been numerous studies which have shown that Lead Response Time, Persistence and Follow-up are the most important factors involved in converting leads into customers. Following these key steps will demonstrate professionalism, build trust and help develop relationships with your prospects at every stage of the lead-to-customer journey. Good luck out there guys, stay focused, stay organised and use these tips to get and stay on top.