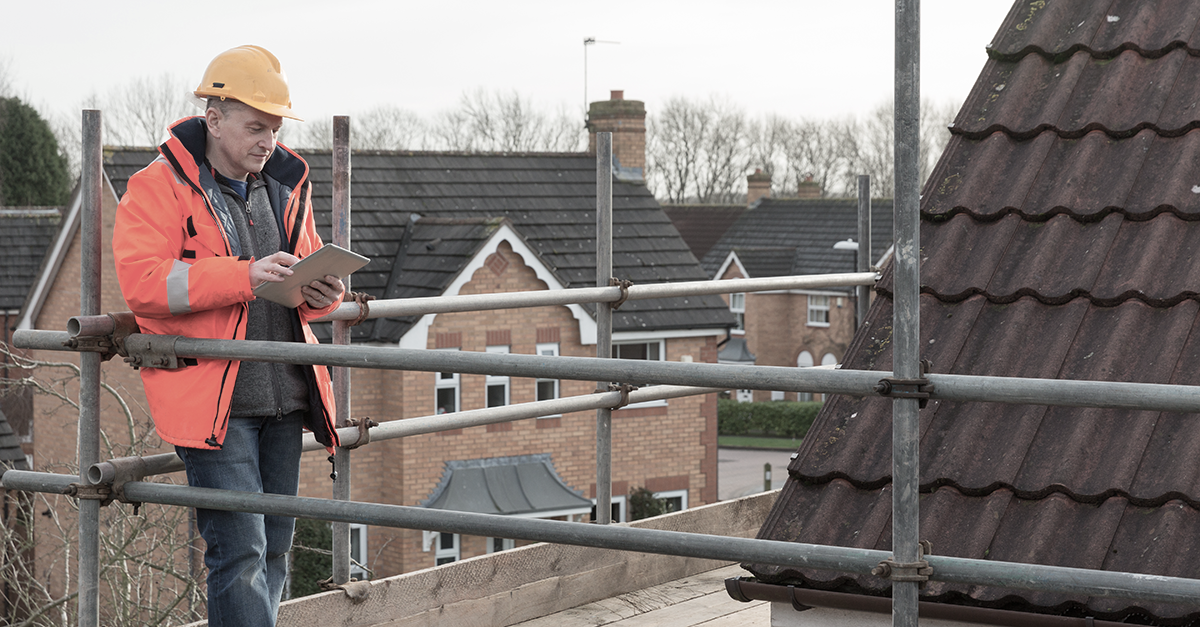 Company Overview
DM Roofing are based in Coventry and run by managing director Dean Merrick. Dean and his team are no strangers to the roofing game, with over 30 years' experience in the industry. Dean was apprehensive to sign up at first after being let down by other lead platforms in the past. He found that jobs were won solely on price, and that other tradesmen were submitting extremely low bids to secure work. Whilst Dean was all for giving his customers a fair price, he believed the quotes given would have resulted in a sub-standard job, and he wasn't comfortable driving the price down even further. Understanding Dean's honest approach, we reassured him that our service was different, and that any leads sourced from his campaign would be his and his alone to follow up on. Dean decided to give our service a try as there were no long-term commitments, and after an impressive first month, we are thrilled to have added another motivated, ambitious roofer to the Get Work family.
---
The Solution
DM Roofing chose to take out a Founder Trial from Get Work. This gave them access to everything in our Startup Subscription for just £250. We created a dedicated landing page to promote their services, and our certified marketing consultants created a Google Ad campaign with thousands of keywords and ads to target local searchers. DM roofing were then given access to their Get Work account, which allowed them to track the performance of their campaigns. They were also able to track each and every lead that was delivered, getting notified by email and SMS whenever a new job came in. Each lead was given its own unique record in their account, which stored the lead's contact details, as well as the original contact form or call recording that was received. Our automated systems made hourly changes to their account over the course of the month, improving performance by optimising every aspect of their campaign.
---
The Results
| | Results |
| --- | --- |
| Product | 1 Month Founder Trial (£250.00) |
| Impressions | 1233 |
| Clicks | 107 |
| Lead Conversion Rate | 31.78% |
| Leads | 34 |
| Quote Conversion Rate | 35.29% |
| Quotes | 12 (£16,316.00) |
| Customer Conversion Rate | 20.59% |
| Customers | 7 (£9,365.00) |
---
Summary
£250 Founder Trial (£200.00 Ad Spend)
£16,316 Quoted Work
£9,365 Accepted Work
£3,750 Profit
1769% Return on Ad Spend (ROAS)
1400% Return on Investment (ROI)
---
What DM Roofing Had To Say
DM Roofing

Dean Merrick

I was really impressed with Get Work before signing up, but the thought of paying money and not getting anything in return is always a risk with this kind of thing. I've tried that many companies to bring work in, most of them are a waste of time and that's why I don't use them anymore.

These guys are absolutely fantastic, its been brilliant! You get some time wasters just wanting prices but you'll always get those type of customers.

In the first month I've had 34 leads and I've made almost 20 times what I spent with them. I've done re-roofs, slate and tile repairs, leadwork, they sent me some flat roofs but haven't done any of those yet.

Get Work is 100% worth the money, it's not cheap, but you get a fantastic return for your money. I always know where the work is coming from, because its tracked and at the beginning of each call it tells me the job is from them. Plus I can access each job from my computer and phone which helps massively when your busy.

Over the years I've tried everything from Yell, Thompson Local and Rated People who sell the same lead to loads of roofers which is just a big con. These other companies you pay money out and don't get a return, with the guys at Get Work its the opposite, they're 100 times better and they've made a massive difference to my business. I've already recommended family and friends in the trade.

Independent Service Rating,

by Dean Merrick on 28 AUG 2018

Verify Review
---
About Get Work
Get Work are part marketing agency, part software as a service (SaaS) provider. Our mission is to help market and grow the UK's most forward-thinking roofing companies. We use proven digital marketing techniques to generate regular, qualified and exclusive leads for our roofers; and provide a management platform to turn those leads into paying customers.
---