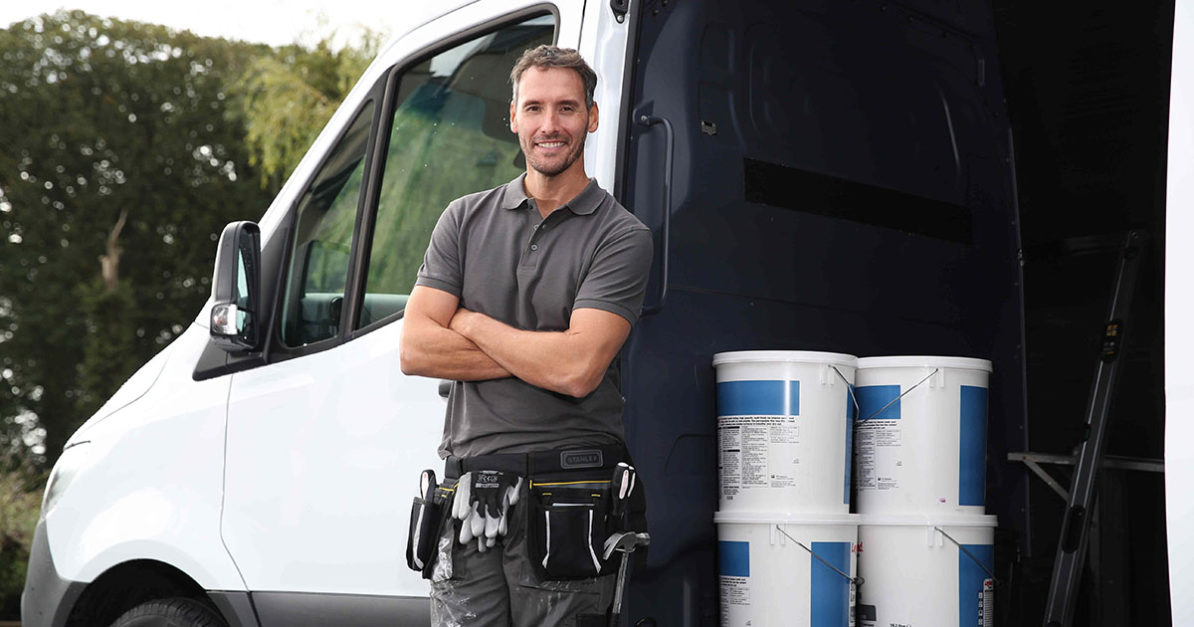 So, you want to go at it alone?
From buying tools and materials to a van, money is probably one of your biggest worries. There's no doubt you're going to need a bit of dough to help get your business off the ground.
But how can you raise that money without putting yourself under too much pressure?
We've got the 6 best funding options for tradespeople to help you to get your hands on that much needed WONGA to kick start your trade business…
---
Calculating your start-up costs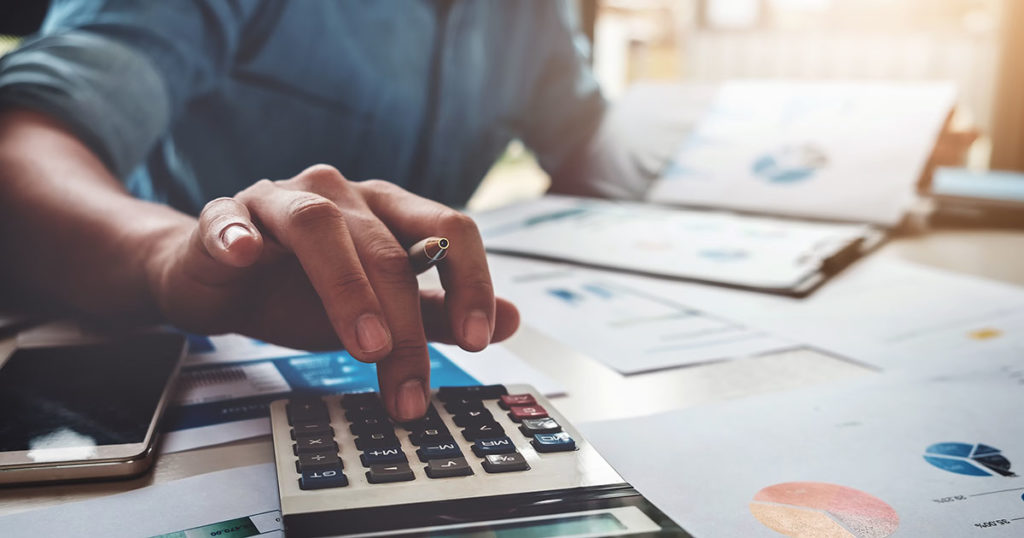 Getting the right funding will put your business in a much stronger position to grow, but don't cripple yourself with repayments by getting more than you actually need!
Avoid overshooting it by calculating what you'll need and when you'll need it…
Work out what your operating costs will be for your first year
Compare that to your expected profit (from completed jobs)
Work out the difference between the two
Stabbing in the dark? You will be when you're first starting out, but thinking about these things is better than having no idea at all! A business plan is the best way to get an idea of how much funding you'll need because you'll need to work out a budget based on:
Forecasts for jobs completed, profit and costs (on-going costs including rent, staff, advertising, licenses, insurances, accountant, fuel, materials etc1)
Your projected cash position each month (based on the above)
One-off costs and outlay for things like equipment (a van, tools, computers)
Be realistic in your calculations. Hope for the best, plan for the worst. If profit is lower than your projections, or payment is slower, your costs will increase, and you'll need a decent buffer to keep going.
---
Have a backup plan
In an ideal world, your new trade business will be smashing it from day one, but without contingency funds you could struggle to keep that success going.
For example, if your invoices are paid after 60 or 90 days, instead of 30, you'll need to have enough to pay staff and carry on trading for those two unplanned months! Allowing for a bigger contingency than you need makes good business sense. So, try and arrange all of your financing in one go, even if you don't plan to take the funds all at once. Don't wait until the need for extra funds becomes urgent as this could impact both your business and credit rating.
---
6 best ways to help finance your trade business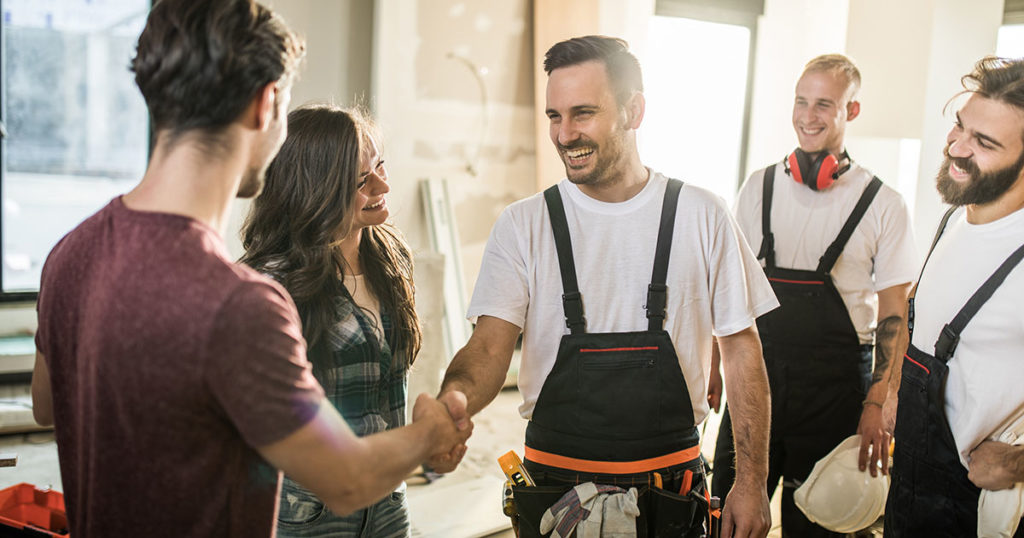 There are lots of different ways to raise money but here are 6 best ways to help finance your trade business:
Got any savings? If you have it, putting your own money in as a start point will help you get your business trading until it's making a profit on its own and you can apply for funding from elsewhere. You won't have to pay anyone else back and the money is available relatively quickly. But, it's a financial risk! Ask yourself if you can afford to lose the money if the business doesn't succeed.
Can family and friends help? Parents, siblings or friends might be able to offer you some financial support to help get the businesses going if you ask them. This should only be a short-term solution until the point you can secure other funding. The good thing is you're not giving away any of your business and they're a lot more flexible than a bank! Be warned though mixing business and pleasure especially where money is concerned is not always the best idea so agree to a payment date and stick to it.
Considered a small business bank loan? They can be a cost-effective way to finance your trade business growth. Some banks offer unsecured loans and low interest rates, but rates vary between lenders so compare the best rate before going ahead. They're good for raising finance to grow your business after e.g. 12 months of trading with a good finance history. You'll likely need to have traded for 12-18 months and have a good financial history, business plan and a good personal credit score to qualify so they're not so great if you're just starting out. The best ones2 are:

NatWest offer: £1,000 – £50,000. Security and/or a director's guarantee may be required. The interest rate depends on your circumstances and loan amount, but using a slider on the website, you can see an example of how much you may need to repay. You can pay it back in 1 to 10 years.
HSBC offer: £1,000 – £25,000. The interest rate is fixed and is agreed at the outset. The website gives a representative APR of 7.4 per cent. Loan term: 12 months to 10 years.
Santander offer: £2,000 – £25,000. You need to have a Santander Business Current Account to apply. The interest rate is fixed. Rates currently start at 4.9 per cent APR. Loan term: One to five years.
Yorkshire Bank Online offer: £10,000 – £150,000. The interest rate is fixed. The website shows 6.96 per cent APR representative on loans of up to £25,000. Loan term: 12 to 60 months.
Lloyds Bank offer: £1,000 – £500,000. The interest rate will depend on the loan option you go for: base rate-variable or fixed rate. The website currently shows 9.3 per cent APR representative on loans of £8,000. Loan term: One to 25 years on the base rate loan.

Heard of guaranteed loan schemes? Schemes such as The Enterprise Finance Guarantee scheme is a government backed loan offered by commercial lenders to small businesses that don't qualify for bank lending, for e.g. because they can't put up security or don't have a trading history. The government will guarantee up to 75% of the outstanding loan amount for the borrower! A great option when you've been turned down by banks and repayments may be lower if the scheme is subsidised. It's not without some effort from you though, you'll still have to demonstrate that your business plan is viable to qualify for one of these schemes and you'll have to meet their strict conditions in order to qualify.
What about Government start up loans? They offer lower interest rates and more generous terms than can be found via other lending routes. The loans are backed by the government, the Start Up Loan Scheme offers personal loans of up to £25,000 with a 6% interest rate and access to free business support and mentoring. They can help you create your Business Plan, Cash Flow Forecast and Personal Survival Budget to submit with your application. Plus, if approved, you will be paired with a mentor for 12-months of free mentoring! What's not to like! Still though, you'll have to keep up with the repayments!

Loan amount: £500 – £25,000. Technically, these are personal loans, granted for business purposes. Successful applicants also receive 12 months of business mentoring.
Interest rate: Fixed rate of 6 per cent a year.
Loan term: One to five years.
Fees: No application fee and no early repayment fee.
Eligibility: You need to be planning to start a UK-based business or have a UK-based business that's been trading for less than two years.
How to apply: Complete the Start Up Loans registration form online. Later on in the application process, you'll need to provide documents like a business plan and a cashflow forecast, but you'll be given help to get these together.

Business Grants: This is possibly the best funding option of all. They offer cash awards or reduced costs for using resources and you often won't have to pay interest, or even pay it back at all! SWEET! Some grants will expect your business to provide 50% of the value of the grant, but funds of up to £0.5m are available! Get your hands on one of these and you'll be laughing all the way to the bank! The 3 main sources of grants for start-ups and small businesses are:

Government grants which aim to encourage growth and create jobs across the UK. Use the 'business finance support finder' tool to search for a list of grants available in your area. If no grants appear try contacting your local advice center who may be able to sign post you to the direction of that FREE CASH!
Local authorities who offer financial help with funds delegated from the central government. The Local Enterprise Partnerships (LEPs) is an example of a voluntary organisation who works with local authorities and businesses in their region. There are 38 Growth Hubs. Check out this map to find out where England's LEPs are.
Contacting your local LEP's Growth Hub is always a good idea as they will put you in contact with relevant local departments or agencies who offer help and advice on all things business related from funding, writing a business plan to hiring staff and managing your finances.

---

Conclusion

On the whole, there are some great funding options available to help Trade business starting up today and in the near future. Obviously, the dream is to get a non-repayment grant that helps your business from the off, or to have the money to finance the start-up yourself, but that's not always possible! Family and friends come in at a close third, but if these don't come off, Government Start Up Loans and Guaranteed Loan Schemes offer great alternatives to a business loan.

To give yourself the best chance of grabbing some of that all-important cash, create a business plan (it doesn't have to be the Sistine Chapel!). It just has to show investors (and yourself) that you have an idea of how you expect your business to perform in its first year and to demonstrate your processes to make sure that happens!

---

Questions

---