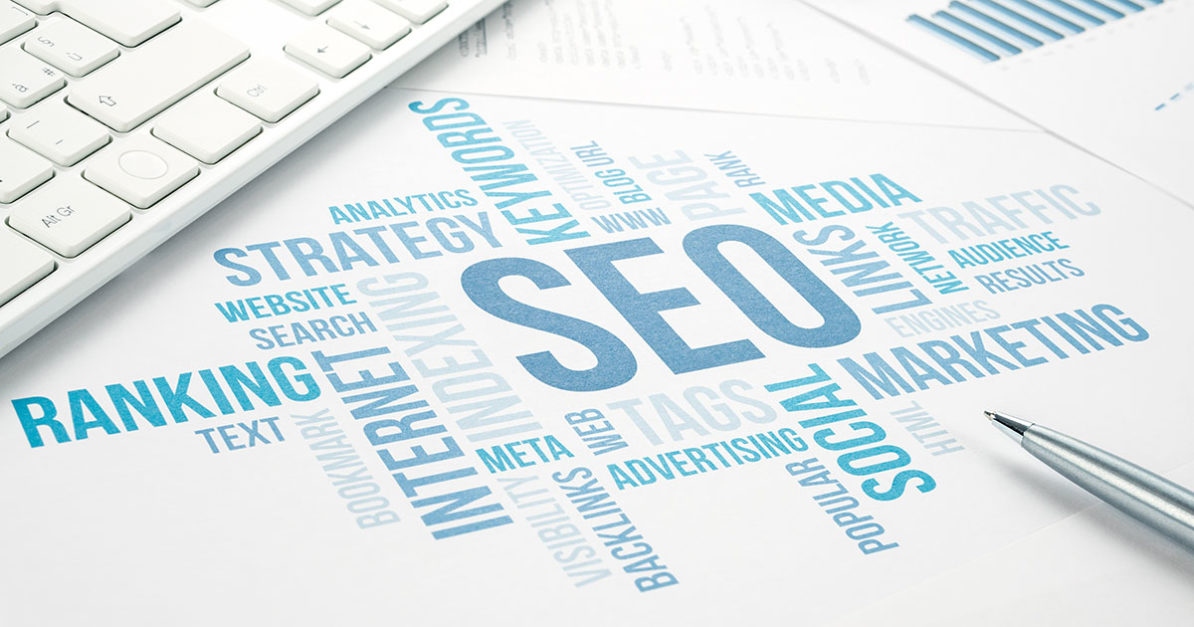 Do you think SEO can benefit your trade company?
Well, it can!
Whether you're new to the world of online promotion or you're an old hand on the internet, you've likely heard the term 'SEO' a few times. But how do you define the tool that thousands of businesses use every day to stand out from the crowd?
SEO, also known as Search Engine Optimisation, is as the name suggests. It's a way to optimise your online brand into something that search engines want to know about, without handing over cash to get your business to that all-important first page online listing.
In this article we will cover:
---
Why is SEO important?
Today's market is more competitive than ever, which means you want every edge you can get when it comes to helping potential customers find your business. SEO is one way you can gain an advantage over other businesses in your area or sector. When you search for something on Google or Bing, whether it's 'local plumber' or 'best electrician near me', you're far more likely to select one of the top names on the list instead of scrolling further. SEO provides a way to boost your business up into that top five position, giving you a much higher chance of bringing in those customers.
SEO is so important because it works with search engines to get you in the best position possible. Instead of relying on a flow of cash to find your audience, SEO is an organic way to connect with the people that want to use your services. You're far more likely to trust a service you think you've found yourself, as opposed to an advertisement pushed under your nose, after all. Not to mention, the practices that SEO needs to work properly will make your website better to navigate, easier to use and smoother in general. That can't be a bad thing.
---
How do tradespeople benefit from SEO?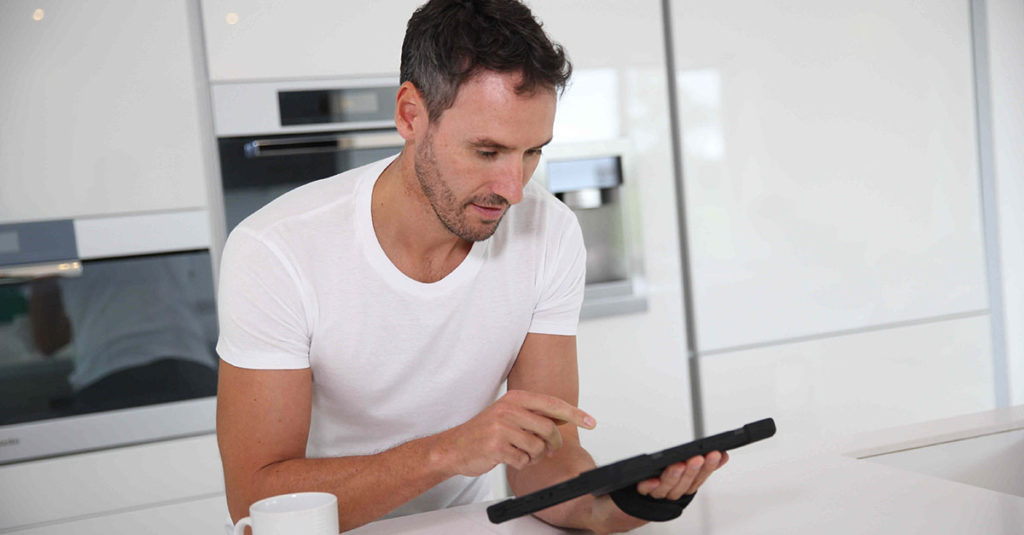 You may think that SEO is exclusively for online shops and services, but that couldn't be further from the truth. For tradespeople, SEO can be a powerful and effective way to find new customers in an increasingly crowded market. But how exactly can you benefit? Here are a few of the ways:
Rank higher than your competitors: If you're thinking of promoting your business online, your competitors are too. SEO helps you to get an advantage over your direct competitors in your field by putting your business at the top of the rankings. With that top-five spot in your possession, you're far more likely to be clicked than your competitors halfway down the page.
More leads = More customers: SEO helps to bring digital leads into your business, some of which will become real-life paying customers. More leads mean more customers, and over time SEO helps to build that passive stream of potential customers that would otherwise have never found your business and funnels them directly onto your website.
Building your customer base builds your income: At its most basic, SEO is a tool that makes money for your business. While it does a lot of other great things along the way, the heart of the optimisation process is increasing your income. SEO does exactly that by getting your business seen, bringing those potential customers in and making your brand all the more appealing to those that might need your services.
Get a five-star reputation: A positive reputation can do a lot for any business, but for tradespeople, it's essential in today's digital market. Many customers will look up your business online before they even consider contacting you, and SEO is an excellent way to promote a good reputation for your brand. Especially when combined with an online review system.
Make your brand the one people think of: When you think toilet roll, you think of a specific brand. SEO does the same for your business, making you the household name for your particular niche above your competitors. Brand recognition is a key way to keep customers coming for your business, and SEO is one of the ways to connect your brand and your field together in the minds of your customers.
Grow trust with potential customers: Trust goes a long way for any brand, but for a tradesperson, it's doubly essential to be as trustworthy as possible for your potential customers. A high SEO ranking helps to make your business look more 'legit' in the eyes of people searching for your services, and can be the tipping point that gets that potential customer in contact with you, instead of your competition.
---
How exactly does SEO work?
SEO, or Search Engine Optimisation, is a process that works by working alongside search engine bots and algorithms to place your business as high as possible on the rankings. When we search for something on a search engine, the results we receive back aren't random. They are the result of crawling every site within that niche to understand what that website is and what it offers to users.
The 'Optimisation' part of SEO comes from the processes that companies use to make their websites more appealing to search engines. Keywords, phrases, and content are used to improve the relevance of websites and enhance how useful they are to users. SEO works by doing the things the search engines want, in the way they want it, to achieve that higher ranking overall.
---
How many types of SEO are there?
While SEO can feel like a lot of different moving parts, there are only two distinctive forms of SEO you can use to improve your website's ranking:
On-page SEO: focuses entirely on your own website, and what you can improve internally to climb the rankings.
Off-page SEO: optimises your website externally through other platforms and sites to help you to increase rankings.
What are on-page and off-page SEO optimisation?
On-page SEO: Anything that a search engine determines by looking directly at your website is on-page SEO. That means anything from how long it takes your website to load through to content, headlines, and structure. Both visual elements of your site and technical aspects are considered by search engines, which makes it important to optimise them.
Off-page SEO: Anything that a search engine looks at that isn't directly ON your website can be considered a part of off-page SEO. Off-page SEO can be from many other sources, including links to your website from other pages, such as trade directories. Social networks can also be a component in off-page SEO, as well as the personal history of the person doing the searching.
What is the difference between on-page and off-page SEO?
The difference between the two types of SEO is simple. On-page SEO refers to anything directly on your actual page, while off-page SEO is any optimisation that takes place outside your website.
Which is more important: on-page SEO or off-page SEO?
If you want to get your business to the top of those rankings and do your job right, it's not a case of choosing one over the other. Getting both right can ensure your SEO is successful, and as with anything, doing a thorough job can make a world of difference to your end results.
---
What are the most important on-page features?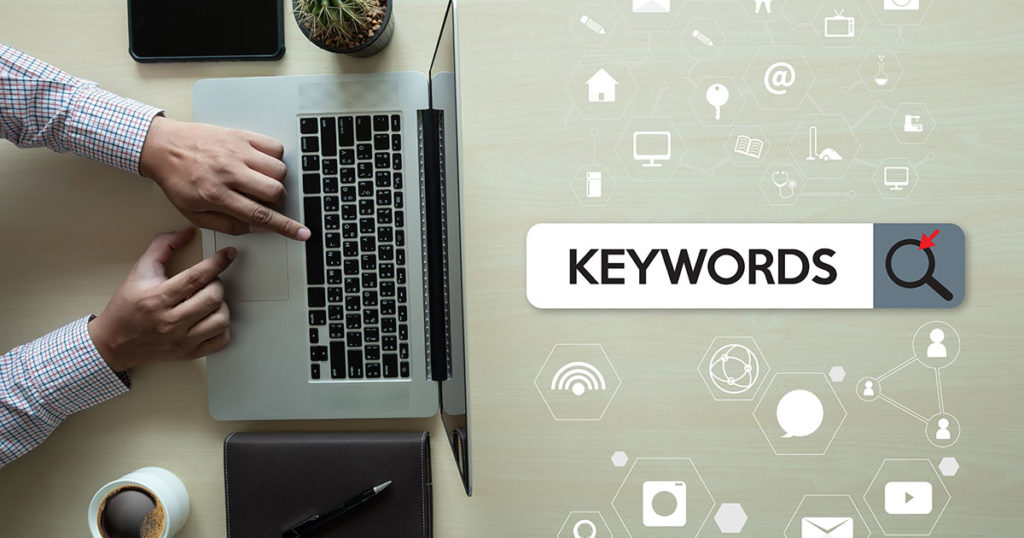 Now you've got a good idea of what on-page SEO is, we can get into all those details on what is important when it comes to optimisation. While not every element of SEO is equal, you should consider all the following factors when it comes to climbing those search engine rankings:
Keywords: One of the key things involved in the SEO process is content. When it comes to getting your content in front of the right audience and higher in the rankings, using keywords is an essential part of that optimisation. Both short keywords and long keywords should be used organically throughout your content to let users and search engines know what you do and what you have to offer. An easy way to think about keywords is they are the way your potential customers will search for your business on search engines. If your website includes the words they are searching for, your website is far more likely to appear within those search engine rankings.
Keyword frequency & stuffing: While keywords are an essential part of SEO to consider, that doesn't mean you should go overboard with this kind of optimisation. Search engines aren't keen on websites that are 'stuffed' with keywords, which usually means low-quality content that doesn't have value to your potential customers. You should include keywords organically within your content, and the writing on your website should still make sense and be useful to visitors. Find that balance, and your website will soon be climbing the rankings.
Title tags & meta descriptions: For a search engine to rank you, it needs to understand what your website is about. Page titles and meta descriptions provide an easy and effective way to search engines to know what your page is about, putting you in the best position to climb the rankings as you continue to build up your SEO. Subheadings can also help search engines to work out the structure of your page, helping you to climb the right rankings in your specific industry niche.
URLs: URLs provide an excellent way for search engines to understand the internal hierarchy of your website. Your URL can provide valuable information into what your webpages offer without the need to go further into the site itself. Well-structured URLs provide instant guidance into what a webpage is about, both for the bots that search engines use and for anyone that happens to visit your website. An URL of 'http://www.plumber.org/services/emergency-callouts' is far more valuable than a jumble of random letters or numbers would be such as 'http://www.plumber.org/123456'.
Unique & valuable content: SEO is often seen as a technical way to make your website better, but a lot of the optimisation involved in on-page SEO requires quality and value to achieve the best possible results. If you want to climb rankings, unique and valuable content is a must. Preferably, this content should match your industry and be insightful and engaging to your audience. Not only does this demonstrate your expertise to your potential customers, but it shows search engines that you're qualified to achieve that top-five ranking. Exclusive, original, long-form content is king in all things SEO.
Image tags: Imagery is an essential component of any good website. Good imagery can provide instant insight into what your business does and what it offers. But beyond what your potential customers will visually see, there's more than can be done with imagery for optimisation purposes. Instead of carefully chosen pictures, search engines see the code of your images. This code includes both a title and alt tag, as well as the name of the image file itself. You can use these behind-the-scenes codes to include keywords and tell search engines all about what your images are, and what they mean.
Internal links: Internal linking refers to any links within your website that connect to other parts of your website. While a navigation bar or drop-down menu might seem like plenty to help users navigate your website, the general rule is the more internal links, the better. By giving search engines and visitors multiple opportunities to get where they would like to go quickly, you can make your user experience even better. A good example of this would be a blog post about a specific service. A single blog post could include a link to the services page on your website, as well as a link to get in contact with you immediately.
External links: External linking is a fantastic way to improve the legitimacy of your business in the eyes of your potential customers. This type of linking also helps to rank your business higher on search engines in a way that other optimisation methods can't achieve. While having other websites link to your business on their platforms is incredibly valuable, links to other websites from your platform are beneficial too. External links should always provide value to your audience, and they are an excellent way to build relationships with other brands, leading to more potential backlinks for you.
Page loading speed: A fast website is a ranking-friendly website. The faster your website loads, the better it is for your visitors, and the better it is for search engine rankings too. Google even lists speed as one of their known ranking factors, making it an important consideration for SEO. There are a few things you can do to ensure your website loads as quickly as possible, from ensuring your imagery sized correctly to investing in a better domain host for your platform.
Mobile friendliness: More people are using mobile more than ever before to shop online, connect with people and research services. A reactive or mobile-friendly website design is a must for any modern-day business looking to attract new customers. With over half of Google searches now coming from mobile devices, ensuring your website is accessible and usable for smartphones is essential for proper optimisation. Many websites include mobile-reactive templates as standard, but it's always worth checking what your brand looks like from a mobile device.
Blog comments: Social media may have eclipsed the world of online blogs in recent years, but blog comments can still be valuable. Engaging, informative blog posts are an excellent way to optimise your website for search engines. Add blog comments on top, and you have an easy way to increase the time users spend on your website. Search engines also love any website with an active, healthy community, which is something blog comments can indicate. Replying to comments and active moderation are two ways to get even more engagement and ensure no spam gets through your safety net.
---
What are the most important off-page features?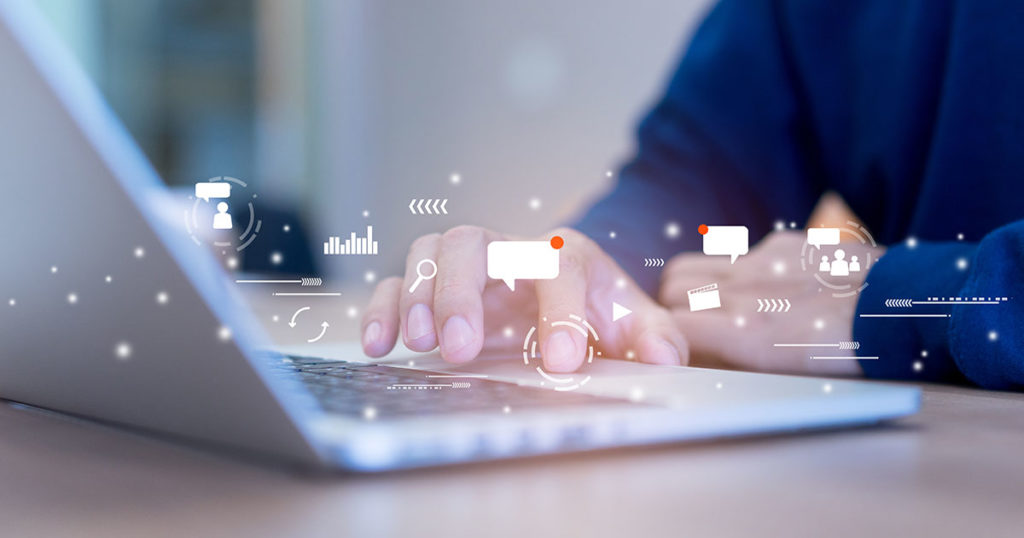 While on-page SEO is vital to climbing those rankings, off-page SEO can be what tips the scales in favour of your website. If you want to reach one of those top five spots, you should be looking at the ways you can optimise your website externally, as well as from within the platform itself. These factors are all worth considering when it comes to off-page SEO:
Link-Building: Also known as backlinking, link-building is a way for your business to become more visible online. Both to your potential customers and to search engines crawling the internet. Whether you're navigating within a website or finding a brand on Google, links are the primary way that we get around online. As such, link-building can be a high-value form of SEO if you can connect with well-regarded or reputable sites. Reaching out to bloggers, creating shareable content or signing up for a directory are all excellent ways to link build.
Brand mentions: If people are talking about your business or recommending your brand on their own blogs, sites and social media, you're already optimising through brand mentions. As a tradesperson, word of mouth is likely a vital part of your business. Brand mentions are the digital equivalents of these face-to-face recommendations, helping to improve the legitimacy and visibility of your brand. Search engines then use those mentions to understand your business better, determine the quality of your brand, and grant you that much-wanted higher ranking.
Commenting: Once upon a time, blogs were the ideal way to build up your business quickly and easily. While Google stopped irrelevant comment backlinks influencing their rankings, high-quality, relevant comments are still a great way to boost visibility and improve your ranking. Relevant, insightful, and engaging comments with links are the way to go and can be an excellent way to build a relationship with the owner of the blog as well as fellow commenters. Leave the spam at home, and commenting success could be all yours.
Forums: Forums aren't just a great way to connect with your industry or community. They're also a valuable way to promote your website and brand in genuine and effective ways. Find active forums within your niche, help others with problems and questions, and actively engage. Search engines are a huge fan of an active online presence, and forums are still top of the list when it comes to being active online. Include a backlink to your website in your signature to get the most SEO out of your forum visits.
Influencer outreach: Influencers can do great things for your brand, whatever product or service you're trying to sell. One excellent way to use influencers for SEO is to ask them to add insight to articles you've created via quotes, feedback, or reviews. Once your content goes live, you can then encourage influencers to share it on social platforms. This allows you to build relationships with influencers and important figures in your industry while using their pre-existing authority and trustworthiness to improve your own.
Guest authoring: Becoming a guest author or a guest poster is an excellent way to improve your SEO while connecting with others in your field. You may find that there are online trade publications and magazines in your niche that work with guest writers. For other industries, there may be a range of different blogs you could offer to write for. Connect with people in your industry that may want guest authors, and you'll be able to raise your credibility and visibility. Great for search engines, and just as good to find potential customers too.
Broken link building: A slightly more advanced technique than other forms of off-page SEO, broken link building involves replacing broken links on other websites with links to your own content. For example, a blog article may have a link to an article by a competitor that no longer exists. If you have a similar article on your website, you could approach the website owner and ask if they'd like to replace the dead link with a fresh new one directly to your platform. Replacing broken links benefits your business as well as the business you approach, so it's a win for everyone involved.
Social networking: If you aren't spending hours of your day on Twitter, Facebook or Instagram, you're in the minority when it comes to internet users. Your social network is a great way to build off-page SEO, by encouraging others to share valuable content. Improving your reach, getting people clicking on your site from all around the world, and improving awareness of your brand. Social media is an essential part of SEO and one that shouldn't be considered an afterthought.
Social bookmarking/following: Social bookmarking refers to the idea of webpage links being shared on public platforms. Platforms like Digg, StumbleUpon, Reddit and Delicious are classic examples of places where social bookmarking can occur. A tagline often accompanies your link, and this is where you'll need to use keywords and quality content to get those clicks. While there is some question about how effective social bookmarking is for businesses, it can still be a valuable tool to use. As with other off-page SEO, it's well worth trying to see how effective it can be for your business.
Content marketing: Content marketing is another way to link your website to other platforms, in this case through links on relevant and high-quality content. Say you're a painter by trade, and you create an article on your website about the best paints to use on different surfaces. You then use that content to create an infographic for Facebook, a list-type post for Instagram and a video on YouTube. Each bit of social content links back to your website, further improving your SEO and reaching new audiences.
Q&As: Platforms like Quora, Yahoo Answers and Reddit have plenty of individuals looking for answers to specific questions that you may be able to answer. Q&As are incredibly useful when you're able to provide links to relevant, informative content on your platform to those asking the questions. Say someone asks how to install smart light bulbs. You have an article on your website all about that, so you can provide an answer to the question and offer the link as well. You've proven your authority, and you've proven to search engines that your platform is even more valuable.
Newsletters: Newsletters are an excellent, affordable, and practical way to interact with your potential customers. You can use the content you've published on your site as a basis for your newsletters, plus a small amount of original content on top. The aim is to make your newsletter as easy to read as possible. Your newsletter should also offer value to your subscribers, whether it's providing insight and information or delivering news they'd like to hear. A regular schedule is an integral part of making newsletters work for you, but you shouldn't go overboard with how many you're sending out.
---
What are the top 10 most important factors in SEO?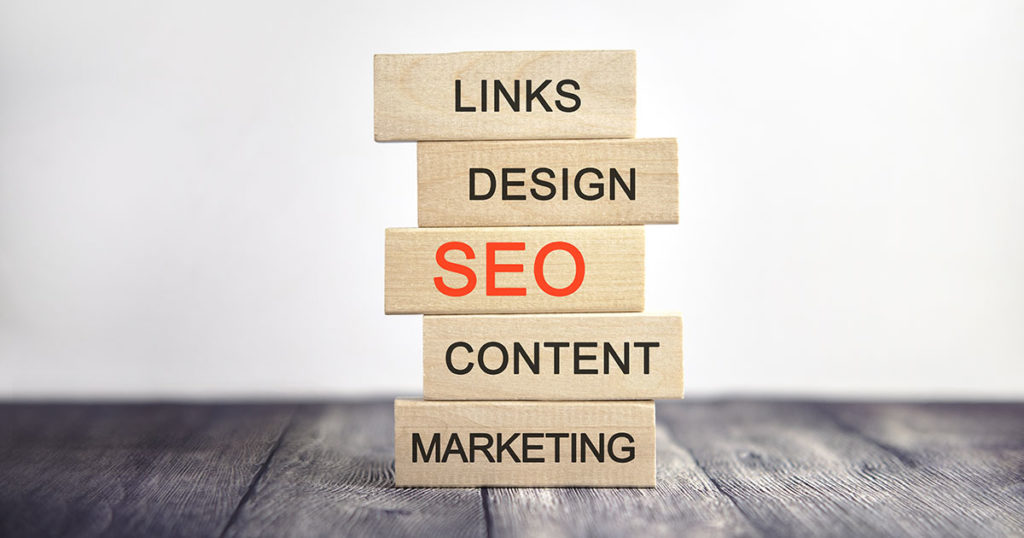 SEO is made up of many different working parts and components, which help to form your overall SEO strategy. But when you're working with SEO for the first time, starting with the most important factors is the ideal route to success. These are the top ten most important factors in SEO that you should consider first:
Links: The internet is built on links, so it's no surprise that links are the first thing you should look at when it comes to improving your search engine ranking. You should focus on building up your links within your website for navigation and user experience to start with. Once your website is easy to get around, the next thing to look at is inbound links and outbound links. Both these types of links help to boost your authority when done correctly, which means making sure your backlinks are as high-quality as possible.
Domain age, URL and authority: The older your site is, the more likely it will rise to the top of the search rankings for your specific industry. But while you can't automatically age a brand-new website, what you can do is choose a URL that reflects your business properly. Instead of opting for keywords or complicated names, your best bet is to keep your URL as your brand name to make it recognisable. As for authority, this provides a way for you to see how optimised your business is quickly and easily. A score out of 100 determines the authority of your page. This score indicates how highly your website is likely to rank. Moz's link explorer is a great place to start in understanding your page authority.
Optimised content: Content is incredibly important when it comes to SEO. As one of the top search ranking factors, the quality and accessibility of the writing on your website can make a world of difference when it comes to how your website is ranked. Search engines rely on the use of keywords, alongside the quality and originality of content, to decide whether they consider your website worthy of a high ranking. Content on your site should be relevant to your audience, easy to read, and include keywords and links organically. Keyword stuffing and copied text is a big no-no, and can quickly lead to your site dropping off that all-important top ten spot.
Technical SEO: You also want to think about what's going on behind the scenes on your website. The code of your website can have a positive or negative influence on your ranking. So, make sure alt image tags, meta descriptions, titles and heading are optimised to be informative and include keywords. While not every visitor will see the work that you put in on technical SEO, it's still a vital component to tick those boxes for search engine bots and algorithms.
User experience: Search engines like Google are smarter than ever, and these days the average bot will make use of AI to understand how to rank your website. Known as RankBrain, this virtual AI looks at numerous factors on your website to determine user experience. Factors like the click-through rate, which shows how many people visit your site. Bounce rate, how quickly someone leaves your site, and dwell time, how long they're on your site for, are also considerations. Low click-through rates and a high bounce rate suggests to the AI that your website isn't meeting user needs, which will lead to a lower ranking.
Social signals: While social shares don't directly impact how search engines decide your ranking, they certainly help out in other ways. The more social shares your website has, the more backlinks you're likely to have too. Add onto that an increase in traffic from social shares, and those are two factors that Google and other search engines do pay attention to. Alongside including your own socials on your website, you should also make it as straightforward as possible for your content to be shared too. It all helps when it comes to SEO optimisation.
Real business information: As a tradesperson, you likely want to target local customers when it comes to the people you want on your website. Having your business information readily available is a must to climb the rankings on local searches specifically. That means getting listings up on Google My Business and Facebook, setting up review profiles for Yelp and Trustpilot and including your contact details and business information clearly on your website for everyone to find.
Security and accessibility: Search engines want their users to have as good an experience as possible when using their platform. The result of this need is that websites are rated, partly, on how accessible and safe your site is, both for those users and for Google's bots themselves. A well-coded website with a sitemap can make it far easier for search engine algorithms to understand your website. Having an SSL security certificate on your website is also a good idea, and could be a consideration when it comes to ranking.
Page speed: Speed is a major factor in how high your website ranks on search engines. You could follow every single SEO practice, but if your website takes five seconds to load you won't get any of the benefit. Ensuring your website loads quickly on both desktop and mobile browsers is a must. This can be achieved by reducing complicated code, removing large imagery or simply scaling-down your website into something more suitable for current requirements.
Mobile friendliness: With more of your customers using mobile devices than a desktop these days, having a website that works well on mobile is essential. The mobile-friendliness of your website is a big consideration for Google's ranking system. If you aren't optimised, you'll likely be far further down the list in comparison to your competitors who have fully functional reactive websites. Accessible menus, large fonts and general responsiveness are all a part of the overall ranking process.
---
Where can I find backlinks to improve my website's authority?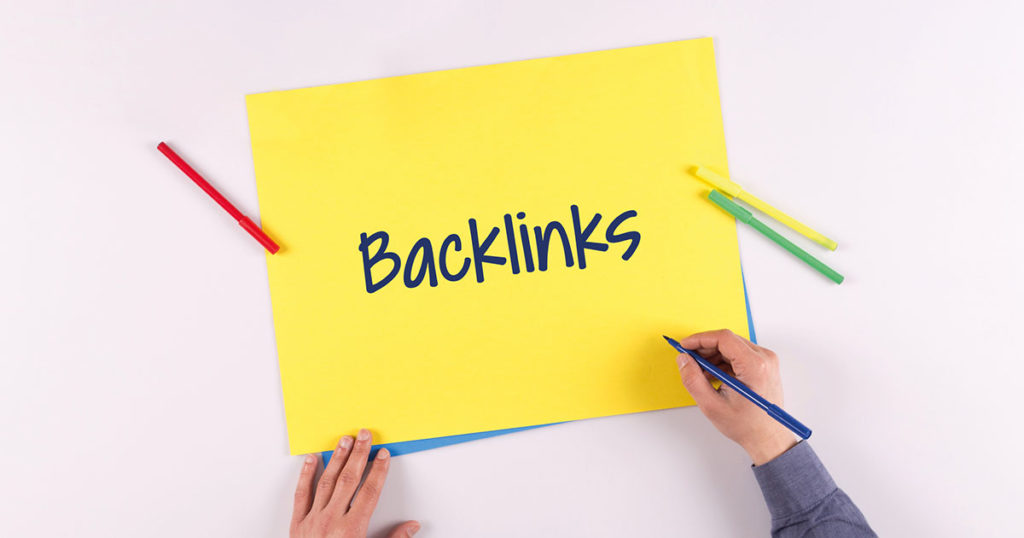 Backlinks are the backbone of any SEO optimisation process, providing an invaluable way to improve the legitimacy and authority of your business. Not only do backlinks make Google's bots happy, but they also provide new ways for potential customers to find you from websites and platforms that they trust. Here are some of the ways you can find backlinks for your website:
Local & relevant directories: For tradespeople, the concept of local directories will already be something you know well. But the more relevant and well-respected directories you sign up to, the more your name is out there, and the more links point back to your site. Don't stop at one directory when there are dozens more out there that may suit your brand just as well.
Look for resource pages: Resource pages are an excellent way to develop backlinks. These pages are typically purpose-built to provide links to relevant local businesses or services. Think local government websites, local trade boards and similar. Resource pages tend to come from high-authority pages, making their links even more valuable in a search engine's virtual eyes.
Broken link building: Building from broken links can be an excellent way to connect with those in your industry and fill a niche that's currently going unused. Maybe a competitor that no longer exists has links to articles on a trade website, but their website is no longer live. You can contact that website owner and ask to put relevant links to your articles in place. A win for you for backlinks, and a win for the website owner. No-one wants 404 errors and blank pages on links that were once useful.
Unlinked brand mentions: Finding your business referenced in a publication or news article is positive enough for any brand, but if your website isn't linked, you're missing out on valuable backlinking opportunities. When you spot that someone has mentioned your brand but not included a link to you, it's often as easy as getting in touch to provide them with those details.
Supplier links: From the tools you use to the materials you work with, as a tradesperson, it's likely that you work with, or even have a partnership with, select brands and suppliers. In some cases, those suppliers will have a list of authorised companies and tradespeople on their site. Even if your supplier doesn't offer that, you may find you're able to connect yourself with them in other ways, such as creating guest content for their site or social platforms.
Business association links: If you hold any memberships or you're a part of any specific groups relating to your trade, this can be an excellent opportunity to add on some additional backlinks. Typically, associations will have a member's directory, or may even have individual pages for all their members. If you're not currently a member of any local associations, it's well worth considering looking into.
Listicle link building: If you've ever read an article that starts with 'top 10', you already know what a listicle is. These articles are usually prime candidates for backlink building, thanks to their popularity and how easy it is to include links within them. For a tradesperson, local lists within local publications are an excellent place to start, as well as listicles where you can provide quotes or expert advice to readers.
Link gap analysis: With the use of a handy tool, you can check for websites where your competitors are linked. Whether it's a trade publication, a list of local services or any other website, chances are if they talk about your competition, they would be happy to talk about you too.
The skyscraper technique: This unique SEO strategy has been around for a few years but remains just as effective as ever for businesses looking to increase their backlinks. The general idea with the Skyscraper Technique is you find popular content in your industry, create better content based on it, and then promote your new content to the people who shared the original writing. Hard work, but often worth the effort you put in.
Roundup posts: While roundup posts are more common in some industries than others, this method of acquiring backlinks can be valuable if it works for you. Roundup articles are generally a collection of different informative and interesting content pieces sourced online. Get your own content onto an industry-relevant roundup, and you've gained a valuable backlink then and there.
Backlinks through infographics: Infographics are incredibly sharable, and as such, extremely valuable when it comes to building those backlinks. If you can create an infographic that's valuable and engaging to your audience, other platforms and social feeds will share it in a heartbeat. Each share means another backlink, provided you get credit – and you can always chase up those reposts that don't include your link too.
Write quality, link-worthy content: The better your content, the more people will enjoy it. The more people enjoy your content, the more likely they are to share it, and give you credit for your brilliant writing and ideas. With a little research and a good mastery of your subject matter, creating content that's link-worthy is entirely possible. It's all about finding your niche, and your voice as an expert in your field.
Promote your content: Promoting your content helps to get what you've created in front of the right people. Once you've reached that audience, it's far more likely your content is shared. Whether it's simply posting about new articles on your own social platforms or going on forums and industry-specific sites, getting your content out there is the first step to getting those backlinks rolling in.
Definitive guides: The internet loves an ultimate guide. If you can produce guide-based content as an industry expert, that content is far more likely to get outside your current sphere of promotion. Because of the high word count of this style of content, definitive guides often perform higher when it comes to search engine results, which makes your guide as easy to find as it is to share.
Statistic roundups: Any article or piece of content that provides fast facts and instant statistics is likely to be a virtual hit. Provided you have a good source, or you are a good source, the statistics you include in your content will be valuable to those in the same industry as you. That means more sharing and more backlinks as a result.
Start guest blogging: Guest blogs are a great way to reach a larger audience, as well as to acquire new backlinks to your site for expert insight and information. You could reach out to companies that work alongside you in your industry, approach trade publications or even offer an 'expert's eye' on a more general platform.
Comment on high-quality blogs: Being active in your community is always a good thing, and the same can be said when it comes to backlinks. Relevant, high-quality blogs within your industry that have active comments are an excellent way to build a positive reputation and provide links to the informative and useful content that the community would enjoy.
Forum comments: Much like blogs, forums are an excellent way to get backlinks to your website. Actively spending time on threads, answering questions, or contributing discussions helps to get your name out there. You can also include a link to your website in your signature, as well as offering links to articles on your own site where it's relevant.
Respond to questions on Quora: It's never a bad thing to look like an expert in your field, and Quora is a great way to make that expertise public. You can find and answer questions directly within your niche, and if possible, include links to helpful articles or content on your own website for further insight.
Get interviewed: Getting interviewed is another way to get your name out there. Get interviewed for a local trade publication, a national magazine or just for someone else's website. Whatever the interview is for, request your link be included in the final piece and that's a brand-new beneficial backlink built-in.
Digital PR: You don't always have to wait for a publication to approach you for an article. Digital PR, in the form of press releases, are a way to get your brand out into online publications on your own terms. As a form of news, press releases provide information that your potential customers will want – as well as that backlink to your website so they can learn more about you.
Help a journalist: Platforms like HARO provide a way for you to help out bloggers and journalists looking for sources directly. Instead of 'cold calling' journalists, you're providing a service as a source. You provide an opportunity for them as well as some visibility for your brand. Plus that all-important backlink.
Give a testimonial: From the person who built your website to industry specialists you work with frequently; everyone appreciates a positive testimonial. If you know some experts that you'd like to give five-star reviews to, you could offer your testimonial in exchange for a link on their website. Great for them, and just as good for you.
Use influencer marketing: Influencers are a resource that goes under-used in some sectors, but their worth when it comes to backlinks is undeniable. Influencers can promote your website and brand across social media, providing links back to your business in the process. Target the right influencers, and you could have an easy way to increase your customers and make your business more legit under search engine requirements.
---
What are the advantages and disadvantages of SEO?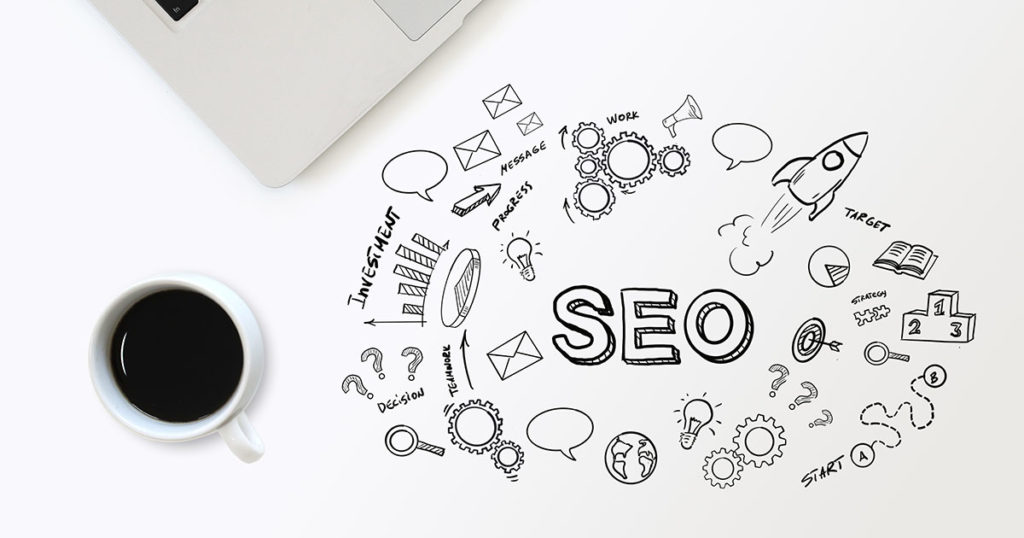 With a solid understanding of what you can do to optimise your website, you're in a great position to begin the SEO process. But is SEO as important to your business as many experts say? Like anything, there are pros and cons to taking the time to work on your SEO. Here's just a few you may want to consider:
Advantages of SEO
Quality traffic: SEO specifically targets traffic that's high-quality and relevant to your business. That means the work you put in leads to direct rewards, rather than random visitors that would never end up being customers in the first place.
Better user experience: Search engines value a website that's easy to navigate and practical to use. As such, a website that is optimised for search engines is also optimised for users. Factors like mobile-friendliness, quality content and accessibility are beneficial for everyone, not just the bots.
A great lead source: Because SEO is all about optimising your content to get the right audience, resulting in leads that are far better than ones you'd pick up through less effective methods. As a primary lead source, SEO can help to build your business effectively when done right.
Higher close rates: An optimised website is one that encourages visitors to stick around. If you're currently struggling to get customers from viewing your website to booking an appointment or getting a quote, SEO could be the tipping point to make that close.
Better conversion rates: The people coming to your website are the people that want to find you. That means you're far more likely to convert those visitors into customers than you would on any non-optimised platform, which in turn means more customers for your business.
Better cost management: SEO may be a process that involves a lot of input, but in most cases, it is not expensive. That means you aren't managing the cost of ads versus how much you get out of those promotions. Instead, you put the work in and get the results you're looking for. All while staying on budget.
Builds brand credibility: Trust and credibility are essential for tradespeople, and SEO can help make your business appear more legit in the eyes of those online searchers. If you want to get potential customers to pick your brand, they must trust it first, and the rest follows from there.
Ensures mobile-friendliness of your website: A reactive or mobile-friendly website is a must if you want to climb to the top of search rankings. But beyond SEO, having a mobile-friendly site is just as essential for your customer base. More than half of searches happen on mobile, so if you aren't optimising, you're missing out.
Helps establish brand awareness: Getting your website and brand out there on high-authority websites, popular forums, and in trade publications, all builds up that brand awareness. That means you're the first tradesperson that comes to mind when someone has a job that needs doing.
No ad payments required: With SEO, you don't need to set aside money every month for expensive ad campaigns. Depending on the methods you use, money may be needed to optimise effectively, but there's certainly no need to set aside hard-earned cash each month to promote your business.
More clicks than PPC: Pay per click advertising certainly has its place in the world of digital marketing. But potential customers are far more likely to trust a website that appears organic, instead of one that is a paid-for ad; another win for SEO.
SEO helps PR: The more people see and hear about your business online, the more you become well-known. Many of the processes involved in SEO raise the profile of your business, which in turn helps with PR. Get in front of the right people, and that means more customers too.
Gets you ahead of your competition: The average tradesperson doesn't yet understand the full benefit of SEO. That gives you an edge and can provide you with a powerful way to get ahead of your competition where it matters: on high-authority platforms, and your search engine rankings.
Disadvantages of SEO
Becoming more visible to competitors: If you're a smaller fish in a big pond, your competitors may mostly leave you alone. But once you start targeting their audience with your SEO, you become a bigger threat, which means you'll be in active competition with businesses of all shapes and sizes.
Getting too big, too fast: Success is an incredible reward for the hard work you put into SEO, but too much success can be a problem also. If you're aggressive about your SEO strategies, you may find yourself unable to keep up with demand.
Becoming a competitor target: Alongside becoming more visible to competitors, SEO also puts you in the crossfires when it comes to the work your competitors are doing themselves to optimise their website. Becoming a target isn't bad in itself, but you will have to be on your toes to keep on top.
SEO changes over time: SEO isn't a one and done thing. It's always changing and adapting, and you'll need to keep up with what Google expects if you want to stay high up in their rankings. For SEO to be effective, you have to be in it for the long haul.
Penalties for cheating the system: The world of SEO was once filled with little tricks and techniques for 'beating the system', but over the years, Google has come down hard on corner cutters. If you want to do SEO right, you'll need to stick to Google's rules.
Slow, inconsistent results: SEO doesn't provide overnight transformations and remarkable results at the click of your fingers. You may not automatically get yourself on the first page, and in competitive niches, you may struggle to make an impact versus large-scale companies.
No promise of success: No SEO company can promise you guaranteed results for optimisation, and that's for a good reason. No one except Google understands the full extent of what you need to do to get on top, and you'll likely never be in the know.
Time commitments to stay on top: Say you manage to get that great top 5 ranking. The work doesn't stop there. Maintaining your SEO is just as important as setting it up in the first place, and you have to be willing to go the full distance to stand the best chance of success.
---
What are the most common SEO mistakes?
Whether you're thinking of trying your hand at SEO, or you're considering which company you'd want to hire, knowing what can go wrong in SEO is just as valuable as knowing what can go right. Here are some of the most common mistakes you might encounter when you start optimising your website:
Not making use of analytics for conversions: The purpose of SEO isn't just about getting a large amount of traffic to your website. The reason you want to get your business out there is to build up those conversions and get paying customers in touch with your brand. Without using analytics, you may be looking in entirely the wrong direction to increase those conversions. Just because a keyword is popular, doesn't mean it will bring the most sales to your doorstep. Tracking your conversions can let you know in black and white what is working and what isn't for your business. From there, you're in a far better position to optimise effectively.
Not understanding your customers: If you don't know who you're trying to get your business in front of, achieving SEO success is going to be a lot more complicated. Your SEO should be tailored to your specific audience and reflect how they behave and what they want in particular circumstances. It's easy to think you know your customers on a general level, but getting a better understanding of what they're looking for (and likely to be searching for) will put you on a far better path. Know your audience, and it's far easier to make SEO work for you.
Not planning ahead: Winging it may work in some areas of business, but SEO works best when built on a roadmap and foundation. Having a strategy in place for your SEO, even if it needs to change over time, is essential to make the most of your optimisation. Not only does this give you an idea of what's coming up and what you need to do, but it also gives you a good impression of time and money commitments, so you won't be caught by surprise. With a blueprint and goals in place, you have something to reach for.
Posting copied content: Duplicating someone else's content may have been a cornerstone of SEO strategy many years ago, but today original content will do far more for your business. Google dislikes copied content so much that it may penalise your business for having pre-existing text. There are many ways to talk about one area of content. If you can create something fresh and new, you get all the benefit of that content with none of the problems related to duplication of content. If you're inspired by or would like to promote someone else's content on your site, a roundup or listicle article is a great way to be original while still providing that valuable content.
Not making the move to mobile: If your current website isn't reactive or mobile-friendly, that should be one of the first things on your list to fix. Google pushes for mobile-friendliness when it comes to those top rankings, and without fulfilling that requirement, you aren't likely to climb those rankings anytime soon. A site that's navigable and usable for mobile users, as well as desktop users, is essential if you want to reach your target audience, and it's vital for SEO too. Using a reactive template for your site is a great place to start for an accessible mobile experience.
Not including local search in your optimisation: As a tradesperson, much of your business will be local to you. That makes it doubly important to look at local searches when it comes to optimisation. Because if you aren't doing it, it's likely your competition already is, and you want your local business to come out on top. Region-specific keywords, including your address and local phone number and listing your business on online directories, is an excellent place to start when it comes to putting time into local search optimisation. That means when your potential customers search for 'tradesperson in Bristol', you're the person that comes up first.
Not using the right keyword optimisation: Getting into the heads of your potential customers also means getting those keywords right. Many generic and global keywords will not be relevant for your business, and the best way to focus is on more specific keywords that yield high conversion rates. Optimising for a 'plumber' keyword may get more visitors in, but that doesn't mean they will end up becoming leads. Instead, optimising for keywords like 'kitchen plumber in Cumbria' is far more likely to produce results for your business. Don't stick with generic keywords when there's a world of better ones out there for your brand.
Not making sure title tags & meta descriptions are unique: The titles tags and meta descriptions you use on your website should be both optimised and descriptive if you want to get the most out of them. Including relevant, unique keywords for each page is an excellent way to boost your optimisation organically. Every time your content gets shared on social media, or a potential customer finds your page on a search, the title and description you've created will be front and centre. It makes sense that this useful information should explain what your business is, and what you do, and what you include on each specific page.
Not including anchor text on internal navigation: Using a call to action (CTA) such as 'find out more' or 'click here' is a common component in many website designs. But in addition to those obvious CTA buttons, you should also be using anchor text to help visitors get around your website. By using relevant text as opposed to generic 'go here' text, you improve your SEO and provide context in one single link. Want to link to a service page for domestic electrics? Anchoring your link to 'domestic electrician services' instead of 'click here to find out more' is a quick and easy way to include keywords and meet those SEO best practices.
Sticking to the same text for all anchors: We've already mentioned why it's vital to use keyword-based anchor text for your website over generic calls to action. But when it comes to the keywords you use, you want to put in as much variety as possible while still meeting your optimisation goals. Repeated words or phrases will be jarring to read for your visitors, and search engines don't like it when sites try to game their systems. If you can use an alternative word, phrase or different information that says the same thing, your anchor text will look far more organic and less forced.
Going for quantity over quality with links: When done right, link-building can do incredible things for businesses. All it takes is one high-authority blog, and you could soon see a big increase in leads and conversions. On the flip side, lots of low-quality links don't add up to the same standard of results. You want any backlinks to be relevant for your industry and your audience, and you also want to ensure the platform is as legitimate as possible. It's also worth checking back over existing backlinks to ensure domains aren't expired, or URLs aren't owned by adult, gambling, or pharmacy-based brands. Tools like SEOquake allow you to easily check how strong the backlinks to your site are.
Using content that's poorly written: Article spinners and low-quality content are found in just about every corner of the internet. While these methods may once have been successful for businesses, search engines tend to dislike content that's poorly written, isn't engaging, or doesn't hold value. Your potential customers likely won't like it either. While it may cost more, outsourcing content to professional services for high-quality writing is well worth the investment. Or if you're a dab hand at writing yourself, you could create your content as a niche industry expert. Invest in quality content, and you're far more likely to see the positive rewards of higher-end optimisation.
Not writing content people will want to link to: Your content could be incredibly informative and well-written, but that doesn't always mean it gets shared in the same way other content is. Picking content that is more likely to be shared, such as infographics, in-depth guides or top ten lists, is an excellent way to get your content out to more people. If your content is easy to digest, attractive to many people and easy to share, it's far more likely to end up out there in the wild – bringing back plenty of quality links to your website and building brand awareness in the process.
Not having a link-worthy website design: A great website design is a plus for any tradesperson. If you want to improve your trustworthiness, impress potential customers, and make your brand seem up to date and modern, a custom website design can be hugely beneficial. But beyond impressing the customers that already find you, a link-worthy website design might end up on one of the many design galleries online, showcasing the best designs in your industry. While these visitors may be less likely to result in conversions, these are still high-quality backlinks, helping to raise the authority of your site overall.
---
What are the most important tools for SEO?
Working within a trade, you already know the value of having the right tool for the right job. SEO is no different; with the right tools to hand, you can achieve far more in far less time. Here are some of the tools you may want to consider when it comes to getting more out of SEO:
Google Ads Keyword Planner: This free tool helps you find useful keywords related to your business and how many people search for those keywords. Incorporating these keywords into the content of your trade website can help push your website up to the top of the Google Search containing those keywords.
Google Search Console: Google's 100% free SEO tool allows you a window into the world of the search engine's inner workings. With the ability to see how Google rates your website, and see ways in which you can improve, this cost-free tool is an excellent addition to your kit.
Google Analytics: If you know Google, you likely know Google Analytics. This powerful web analytics tool is used for practically every website on the planet and provides plenty of information for optimisation. Google Analytics is ideal for reporting and seeing the results of past SEO as well as creating new strategies.
Google Trends: Another of Google's home-grown tools is Google Trends. This SEO checking tool provides a way of looking for trends and information on specific keywords, including the amount of interest in that particular keyword over time. A simple yet effective addition to your toolkit.
Google's Disavow Tool: Google's Disavow Tool isn't a standard piece of kit, but it can still be a useful addition in some cases. If you've had penalties due to bad links, this tool can disavow those links and wipe them from your record. Not necessary in most cases, but one to keep around just in case.
Google' Structured Data Testing Tool: Yet another Google special, this interesting tool gets technical by looking at the structured data in your website and identifying any problems. It also compares your data against the data of your competitors, to make it even more useful for SEO purposes.
SEM tools for Microsoft Advertising: Microsoft is also in on the SEO game with a suite of different SEM tools to improve performance and enhance your optimisation. Highlights include a keyword planner and recommendations tabs, plus plenty of advertising-focused tools as well to suit businesses of all shapes and sizes.
Ahrefs: One of the best-known and highly recommended SEO tools, Ahrefs offers a site audit feature that provides instant feedback on areas of improvement for your website. Beyond that, you can also check out your competitors, find highly linked-to content in your industry, and find broken links in your website too.
SEMrush: A fan favourite in the world of SEO, SEMrush allows you to spot new opportunities in seconds as well as assess your current search engine ranking. This handy tool will even offer recommendations and allow you to compare your site directly with competitors.
Moz Pro: Moz Pro is a tool used by SEO experts, with a whole host of functionalities to try. Site audits come as standard to offer feedback on your current website, while keyword recommendations give you an idea of where to go next. The MozBar toolbar even lets you keep up-to-date on your website stats while you browse elsewhere.
Majestic: Packed with numerous useful and practical features, Majestic is an excellent way to get an overview of all of the backlinks your site currently has and what you're missing out on. You can also use it to find the next keywords you should target, all while running comparisons and tracking your rankings at the same time.
BuzzSumo: BuzzSumo offers an in-depth SEO research tool to get into all that content and trending data in your specific niche or industry. While the free version is slightly more pared-back, it offers plenty for the average business to make use of.
Screaming Frog: Screaming Frog's super-fast site audits make them a great pick if you're strapped for time when building your SEO strategy. This lean green platform will also let you know of any duplicated content, bad redirections, and improvements for link building for practical optimisation.
Wayback Machine: The unique Wayback Machine is a tool that allows you to go back in time and view websites as they once were long ago. A great way to reclaim old content that you may have forgotten all about, or even to rediscover long-buried links that are still good today.
Lighthouse: Ever wondered how Google monitors your page performance and speed? Lighthouse is the answer. This open-source tool measures the performance of your web pages. While Google hasn't revealed if their algorithm is like-for-like, it's similar enough that Lighthouse's evaluations can make a real difference.
Page Speed Insights: Add an extra feature to Lighthouse, and you get Page Speed Insights, which measures Field Data. With this tool, you can examine how well your page performs just about anywhere in the world. While not all pages have data included, many do – making it a valuable option to have.
Cloudflare: If your website is coming up short on speed, Cloudflare offers a solution. With free tools to speed up your site, as well as free DDoS protection, this multi-purpose tool can do a lot of good for your website. With the bonus of a little digital protection on top.
---
How can I learn SEO online?
Ready to get stuck into the world of SEO yourself? If DIY seems like the best way to get to grips with what SEO can do for your website and business, starting out with a training course is your best bet. Here are some of the most highly- recommended online SEO courses you might want to investigate:
SEMrush Academy: Free. Alongside being one of the best-known sources for SEO tools, SEMrush also offers entirely free online courses in the fundamentals and technical side of SEO. The foundations for success at no cost – it doesn't get better than that.
Udemy: $199.99. Udemy offers the training and insight to reach that numbers one spot on Google's rankings. But this course isn't an intro to the world of SEO. You'll need a bit of knowledge under your belt to get the most out of this masterclass.
The SEO Playbook: $495. This in-depth, action-focused program is the ideal choice for those that want to know SEO inside and out. With a private Slack community, more than 100 training videos and plenty of real-life examples, this thorough course covers everything you'll ever need to know.
Yoast SEO Training: $35-199. You may know Yoast thanks to the brand's popular WordPress plugin, but the popular brand offers a range of SEO courses too. With a free beginning course, you can get a taste of what training offers, while the full package of courses is available for those invested in learning all about SEO.
Detailed SEO Blueprint: With over 150 different videos covering every aspect of SEO and a collaborative comment experience, SEO Blueprint offers plenty of opportunities to learn about the world of SEO and tailor a strategy that works best for your business.
SEO Training Course by Moz: $99-595. Moz is also a big name in SEO, so it's not a surprise that their training is just as thorough as their online tools. You can even access custom SEO training if that's something that interests you, or you can stick to a range of subjects including link building, keyword research, and more.
HubSpot Free SEO Crash Course: Free. If you're after something fast and free, HubSpot's mini-course covers all the essentials in one dedicated training space: your inbox. You'll receive an email every day with a few tips and tricks, drip-feeding you the information you need a bit at a time. Easy.
eMarketing Institute Free SEO Course (Beginners Level): Free. eMarketing Institute offers a host of paid-for classes, but luckily for those new to SEO, the beginner level course is available free of charge. With an eBook and certificate on completion, this formal course ticks all the boxes for basic SEO training.
Learn SEO by Mangools: Free. If you want to learn SEO directly in your browser, no logins required, Mangools has you covered. Their Learn SEO beginner's guide handily covers all the foundations of SEO, from content to on-page SEO and all you need to know about search engines themselves.
SEO Foundations by LinkedIn Learning: Free. LinkedIn Learning is already a popular platform for workplaces across the UK and US, but this training centre can be just as valuable for tradespeople. Their SEO Foundations course is available free of charge and includes 3.5 hours of content for that empty price tag. If you're familiar with Lynda, LinkedIn Learning is the newest edition of that old favourite.
---
What's the difference between white hat and black hat SEO?
If you've ever researched SEO, or just looked it up in passing, you may have heard of both white hat and black hat SEO. While these two distinct tactics for optimisation fall under the same umbrella, there is some key difference between them. Here's an overview of what you'll need to know:
White Hat SEO
Sticks to search engine guidelines: White hat SEO tends to follow Google's webmaster guidelines to the letter, firmly staying within a more ethical position that isn't likely to get you in trouble with any search engine bots as you climb those rankings. By following the rules, you're staying on Google's good side, and building your ranking in the 'right' way.
Focus on the human experience: This kind of SEO focuses on providing a positive human experience when it comes to your optimisations. Utilising many of Google's tools, some of the primary SEO strategies under white hat will involve improving the overall user experience of your website. That means quality content, mobile-friendliness, accessibility and more.
Long-term results: While you can certainly build success using Google's guidelines and white hat SEO, you're in for the long haul in comparison to speedy black hat methods. However, you are building a solid foundation for optimisation, which means you're far more likely to experience long-term success too.
Black Hat SEO
Doesn't line up to search engine guidelines: Black hat SEO is so-called because it's the 'dark side' of optimisation. Instead of sticking to Google's rules, black hat methods tend to manipulate and adapt strategies that the search engine doesn't condone. That means you're doing things you shouldn't, in ways that are skirting the rules instead of following them.
Focus on manipulation: While white hat SEO is all about that user experience, black hat uses manipulation to get Google to think you're doing all the right things. These methods often involve cutting corners and deceiving the rankings system, with far less focus on providing your visitors with a positive or enjoyable experience of your website.
Fast results: There's no denying that when black hat works, it works well. By finding those loopholes and manipulating them, a website can climb the rankings very quickly. But that doesn't mean you'll stay on top for long, and once Google catches wind of your tactics, you're likely to fall off the rankings at some point or other.
White Hat Strategies
High-quality content: Producing relevant, high-quality content is one of the key strategies for white hat SEO. As we've touched on before, content can make a massive difference to the authority and conversions on your website. Create content that is engaging, contains all the relevant keywords and is incredibly shareable, and you're off to a great start.
Labelled imagery: Using descriptions and alt tags is all a part of the white hat plan. By focusing on behind the scenes updates as well as the front-facing user experience, it's possible to create a website that's appealing to your customers and ticks the boxes for Google's algorithms and bots.
References and linking: Including links to other high-authority websites, and sources to statistics, are all a part of the white hat SEO plan. By organically building up those links, you're providing access to valuable content to your visitors, as well as offering a new way to create backlinks in the process.
Readable, grammatically-sound content: Keyword stuffing or misleading content? Not in the world of white hat SEO. With a user experience being first and foremost for all white hat strategies, your content and information should be easily readable by your audience on your website. That means proper sentences, good spelling and comprehensive writing all around.
Compliant coding: Behind the scenes of your website is as important as what's in front with white hat SEO. The makeup of your website, such as the HTML coding, should meet relevant standards set out by Google. While this is a little more on the technical side, it's a necessity to keep the back end of your website up to scratch too.
Unique page titles & meta descriptions: Another Google-approved method of climbing the rankings, white hat SEO encourages the use of unique page titles and meta descriptions with relevant keywords. These not only improve user experience but offer information about your site from search engine results and social media shares as well as SEO optimisation.
Black Hat Strategies
Duplicated content: White hat SEO may be all about the slow burn through high-quality, unique content, but black hat is all about the fast results. Duplicated content can be live on your site in minutes, providing a large amount of content that makes your brand more appealing to Google in the short-term.
Keyword stuffing & invisible text: Filling your site with disjointed keywords often in invisible format is one of the main 'hacks' involved in black hat SEO. While readability and accessibility can suffer with this method, the large amount of relevant keywords does force your website up the chain when it comes to those all-important rankings.
Redirects & cloaks: Cloaking is a technique in which visitors to your website see certain content, but when Google's algorithm crawls your site, they'll see something completely different. Similarly, redirects use less-than-transparent strategies to claim authority from other pages by sending Google's bots to another site that's more qualified than your own to gain a better ranking.
Non-relevant backlinks: In white hat SEO techniques, backlinks are all about quality and authority. Black hat SEO is less concerned with how good a link is, and more with how many links you acquire in a short space of time to leapfrog over competitors within your niche and land that top-five ranking.
---
As a tradesperson, should I be using an SEO agency or do it myself?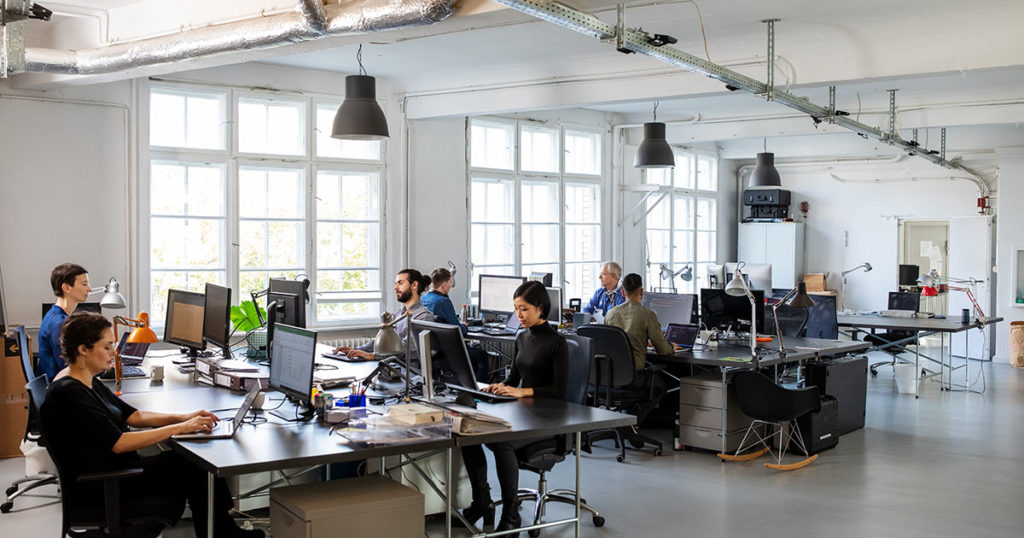 For any small business, the concept of outsourcing something so important to your business can be a worrying idea. With SEO potentially having a big impact on the visibility and success of your business, you want everything to be right. For many tradespeople, SEO would be another thing in an already full place. So, should you be using an agency, or going DIY when it comes to your SEO? Here are a few things to think about before you make your final decision:
Positives of Using an SEO Agency
Access to exclusive knowledge and tools: Agencies specialise in SEO, which means they will have a whole host of tools and experience at their disposal that isn't just available to the public. As such, you're paying for the benefit of their expertise in optimisation. You're also paying for access to a range of different tools that could otherwise be costly to invest in yourself.
Keep focused on growth: Getting bogged down in all the small details of SEO can be a challenge when you're running your own business. By outsourcing to an SEO agency, you can keep focused on growing your business in other meaningful ways, while leaving the little details to the experts that you can trust.
See faster success: Because SEO agencies know the lay of the land and have an understanding of what they need to do, there's no learning curve to work through. That means speedier results, and more accurate strategies that get you into a better optimisation position that much faster.
Fully understand your website data: Making sense of the data your website produces is a job all of its own, especially if you're new to analytics. SEO agencies are trained hands when it comes to understanding, analysing and reporting data, allowing you to see the results of your SEO strategy clearly without the need to dig through data.
Increase your sales: Working with an SEO agency provides you with a greater degree of focus than DIY-ing it yourself. That means you can get down to the strategy that matters for tradespeople: generating more leads and booking in more work. With an agency, it's possible to focus directly on what improves your sales the fastest.
Save costs in the long-term: While up-front investment for an SEO agency may be more costly than doing it all with your own two hands, you will find that in the long run, an agency can save you money. With fewer mistakes to be made and the opportunity to cut down on the time and money spent, you may find that an agency is a much better deal in the long term.
Specialist access: As specialists at what they do, SEO agencies give you a window into a world of knowledge. Often, you'll find yourself working with a team that offers different specialties too, providing you with a level of expertise you couldn't achieve solo, or when working with a single individual.
Speedy problem-solving: One of the best positives about working with an agency is that problems are resolving quickly and effectively. This doesn't put additional issues on your plate and ensures that work is always going on behind the scenes to make sure your optimisation is working as it should.
Reliability: When you hire an SEO agency, they work for you. That means their responsibility is to provide reliable results and handle the day-to-day workings of your SEO campaign and strategy. You're able to rely on an agency to keep track of everything you can't, providing peace of mind for your optimisation.
Drawbacks of Using an SEO Agency
Upfront costs: For any small business, investing in marketing and optimisation can be a costly process. SEO agencies require up-front costs to run and continue to be a part of your budget for as long as you work with them. Expertise is rarely free, after all.
Less direct control: Handing over a component of your business to someone else can be anxiety-inducing for the average business. But putting your SEO in the hands of professionals is often the best way to ensure the job gets done right the first time. How much control you're willing to pass over is up to you.
You don't have their undivided attention: SEO agencies rarely work with just one business, so you will be one of many websites they work for. That means you generally won't be able to get around-the-clock insights and information, and you may feel slightly more out of the loop than if you were handling everything yourself.
False claims can happen: SEO optimisation has a strong foundation of strategies and expertise. But you should still watch out for SEO agencies that overpromise or guarantee results. If you think an agency is making a claim that's too good to be true, it just might be, so keep your eyes open.
Positives of Going DIY with Your SEO
Save on costs: The biggest advantage of going DIY with your SEO is that you don't need to set aside a budget every month. If you have the time to spare, there are plenty of free courses and tools online to support you in learning SEO, whether you haven't got the budget or you'd prefer to try it yourself first.
You know your business inside and out: As the owner of your business, you know it better than anyone. That means you have a better idea of the audience you're hoping to reach, and how your potential customers go looking for your services. That knowledge is invaluable and can put you on the right track to successful SEO.
Develop new skills: Learning SEO is an invaluable skill. With many courses also offering certificates, understanding optimisation can be a worthwhile addition to your skillset, which can save you money and time once you've climbed that learning curve. If you enjoy learning new things, SEO looks great on your CV.
Full control over your SEO: If you manage every other aspect of your business, you may want to keep SEO in-house as well. By managing your optimisation strategy yourself, you have complete control of everything that happens. No surprises and no miscommunications required. If you prefer to maintain control, DIY might be the best method for you.
Drawbacks of Going DIY with Your SEO
Time is money: While you may save up-front costs by doing your SEO yourself, you'll still need to put a significant time investment into learning how it all works. Not to mention applying your learning to create actual strategies. As a business owner, your time is money, and while SEO can pay off in the long-term, you don't want it to keep you from earning money in the short-term.
A steep learning curve: SEO isn't a beginner subject for most people. While you can cover the basics relatively quickly, you'll need a more in-depth understanding to make the most of optimisation. If you're not so keen on online learning and don't enjoy a certain degree of trial and error, DIY SEO might not be the best route for you.
Constant changes: Learning SEO once doesn't mean you have that expertise forever. Google is continually moving the goalposts and changing what they want websites to do for optimisation. So, if you're going to keep climbing those rankings, you'll need to learn and adapt to industry changes as and when they occur.
Smaller growth potential: Your optimisation can only be as effective as the time you can put into it. Eventually, you'll reach a limit to what you can do alone, even working extra hours every single week. For the first few months, that isn't such a worry, but at some point, outsourcing will be a must if you want to continue to grow.
---
How to choose an SEO company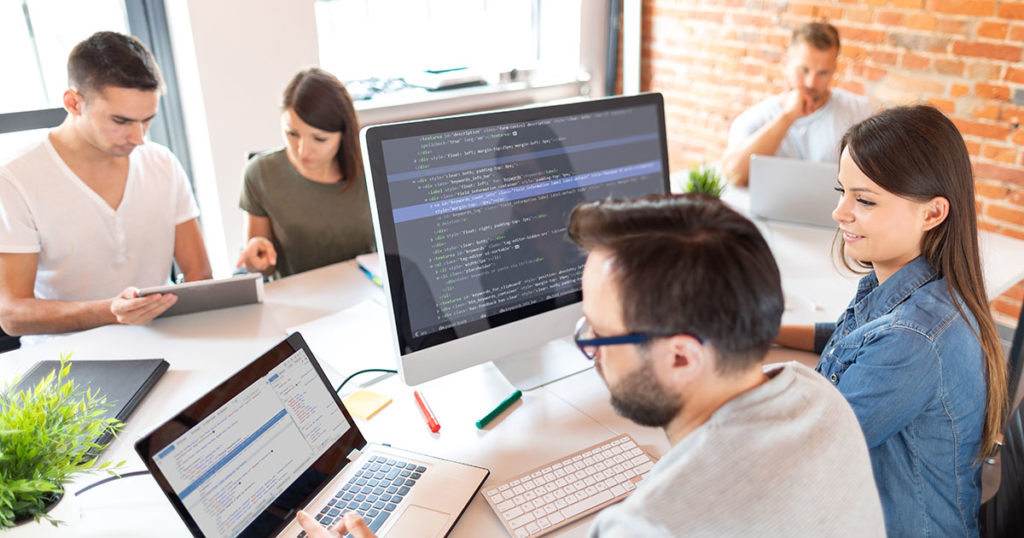 SEO is not an instant marketing strategy. That means that if you choose to work with an SEO provider, you want to pick the right company the first time. Without taking that time and consideration, you could end up 12 months down the line with a poor fit leading to starting from scratch all over again. Make the right choice, and the process will be far smoother for all involved.
Tips for Choosing a Small Business SEO Service Provider
Don't just go for number one: While a #1 ranked company certainly sounds appealing on paper, that doesn't necessarily mean they're the right fit for your business. The 'best' company may not have experience in your industry, may not be able to offer as personal an experience and might not tick all the boxes you'd want them to.
Check out their reviews: Reviews and testimonials are the best way to know what makes an SEO provider great. Lots of positive reviews is an excellent sign that a provider might be the right fit for you, but any agency with no public testimonials or references should be a big red flag.
Look at past case studies: Case studies are an invaluable goldmine of information if you want to know how an SEO provider works. By learning about their past successes, you'll have a better idea of whether your brand and their methods are a good match, or one to miss.
Find out their specialties: Some SEO agencies do their best work in a particular industry, while others specialise in certain types of SEO for their strategies. Knowing what a provider specialises in is a great way to see whether your goals and requirements line up before you get to work.
Choose someone that keeps you in the loop: While you want your SEO service to do the bulk of the work for you, it is always helpful to be kept in the loop along the way. You might not need to know every tiny little detail. But having a good idea of what is happening and why can provide peace of mind, and ensure you're getting the best service possible.
Stick to a budget: SEO can be as costly as you make it. When it comes to picking a provider, you likely don't need the platinum standard, high-cost service as a tradesperson. Know your budget, communicate it clearly, and you'll be on the same page from the start.
Start with a consultation: The best way to get to know an agency is to set up an initial consultation. A no-obligation chat can give you an insight into what an agency offers, how they do things, and whether they're a good fit for you. Don't be afraid to ask all the questions you want, either.
---
How much should I expect to pay for an SEO company?
If you do decide to go with a professional service, just how much will SEO set you back? Realistically, that depends on what you're looking for. Here's what you can expect to pay when it comes to SEO:
| Type of SEO | Cost | Pros | Cons |
| --- | --- | --- | --- |
| DIY SEO | Free | Maybe you're starting out and want to keep a handle on every part of your business. Or perhaps you're on a limited budget with little wiggle room for SEO. Whatever your reasons, going a DIY route might be the best move to make. | While more affordable money-wise, DIY SEO will cost you in terms of the time it takes to master SEO. It's a steep learning curve and may take a lot of trial and error to get right. |
| Low Budget SEO | £50-£2,000 p/m | For small businesses looking to get serious about content marketing strategy, a low budget service may be the best option. A basic package could include content marketing insights, on-site SEO recommendations and some simple link building. | You get what you pay for with SEO. Low budget agencies may over-promise on what they can deliver, and if you can't put enough money behind SEO services, they can be ineffective in some cases. |
| Med Budget SEO | £2,000-£6,000 p/m | For established businesses that want to move on to a solid marketing strategy, this tier of service is the best choice. Anything from complete website audits to content creation, and backlinks are possible as part of these services. | Many companies market themselves to a mid-range budget, but that doesn't necessarily mean they have the expertise. You want to ensure your budget is helping make the best moves for your business too, instead of an agency that uses generic plans or ineffective marketing methods. |
| High Budget SEO | £6,000+ p/m | Large-scale firms or companies often fall into the high budget tier for SEO agencies, particularly in high-competition sectors. Companies in need of high volumes of content creation and technical SEO management may fall into this category. | Fewer agencies have the expertise needed to handle large, sprawling companies. When it comes to technical understanding and getting results in areas of high or extreme competition, you want the best of the best. |
What kind of SEO company do tradespeople need?
Tradespeople will at most need mid-budget tier SEO to get the job done. While exactly what you need will vary from business to business, you can easily work your way up from DIY to low and mid-budget services as the demand for your business grows – or jump straight into mid-range SEO if that works best for you.
---
Final tips for creating a trade website
Whether you're a tradesperson offering a very niche service, or you work in one of the most competitive industries in the world, the quality of your SEO optimisation can go a long way. If you want to get your brand in front of the right people, build trust, and make Google happy, investing in your SEO is the best thing you could do. If you aren't, your competitors might be, and when it comes to acquiring that important top-five spot, you'll want to get ahead in SEO.
Whether you opt to DIY your SEO or prefer to work with an agency, understanding the fundamentals of optimisation will put you on the right path. We've covered all you need to know to get you started, with a host of different tools and options to begin on the right foot. To get potential customers to your website, convert them into customers and spread your business even further, using the right SEO strategy is a must. With a great user experience, mobile-friendly design, and a little hard work, you can get your brand in the right place at the right time.
Our top tip for anyone looking to create a trade website: don't put SEO at the bottom of the list.
By having a solid strategy from the start, and a focused plan on how to get the best possible ranking, you're far more likely to succeed. Start on the right foot with quality content, user-friendliness and best practice, and it's far easier to continue on the right path. Many experts see SEO as an art as opposed to a science, but by putting optimisation first and putting the work in, you're far more likely to end up where you want to be. The result? More conversions, more customers, and of course, more money.
---
Questions
---