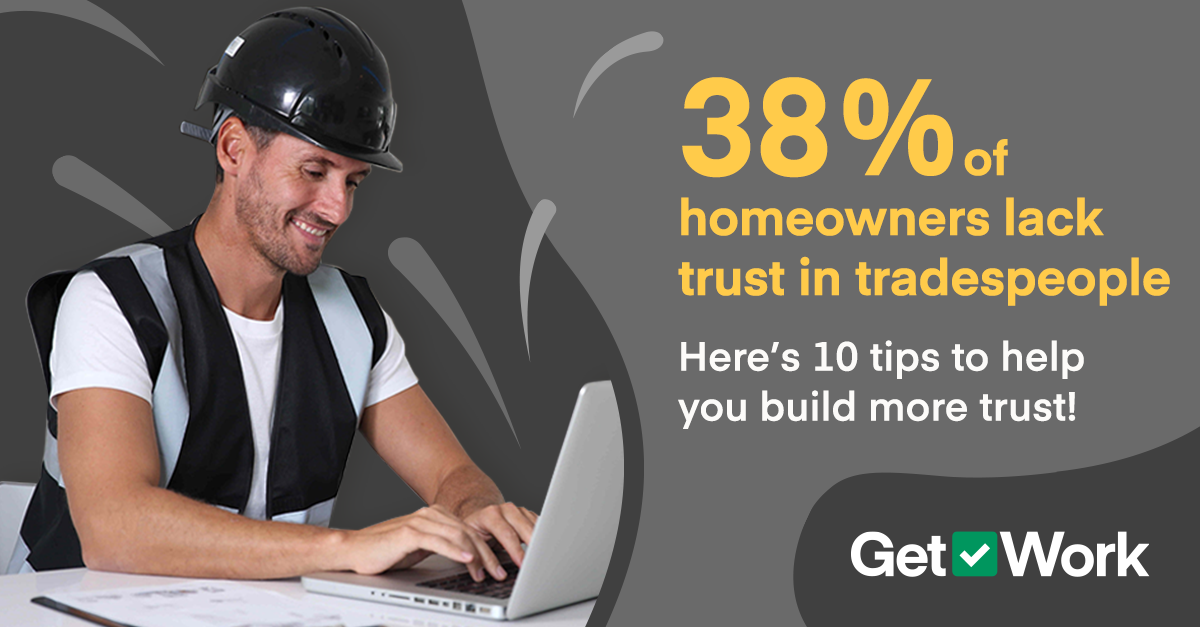 10 Expert Tips to Gain Trust Online
As a tradesperson, trust between you and your customers is extremely important. However, a recent study by Which? Magazine revealed that 38% of homeowners lack trust in tradespeople, with builders and roofers scoring the worst!
So, how can you get customers to trust you before they've even met you, and choose you for the job?
The easiest way to passively increase your credibility is to have an online presence. In particular, having a good-looking website and positive online reviews are a few ways to increase the trust people put in your brand. Over 3.6 million people search Google for a tradesperson each month, so it's very important to put yourself out there and build a positive online reputation to have an edge over your competitors.
Here's 10 tips to help you build more trust with homeowners, before they've even met you.
---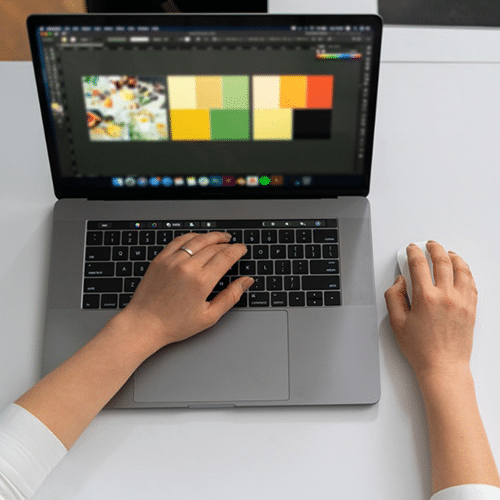 #1 Professional Design
Your online appearance should portray the same professionalism as your services. Nowadays most homeowners look for tradespeople online, so having a sloppy-looking website won't do you any favours. Instead, make your website look professional, with your contact details easily accessible.
---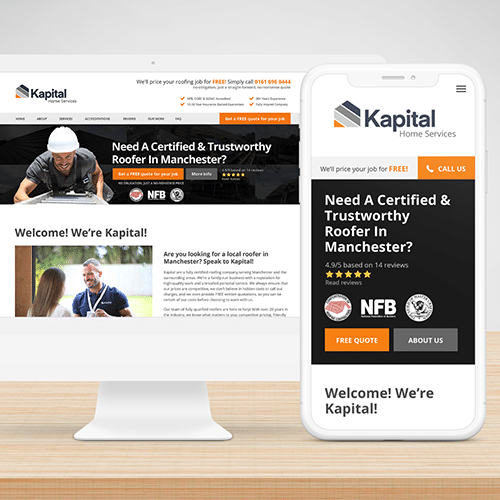 #2 Brand Consistency
Over time, brand consistency will help build trust and loyalty with your customers; the more people that see your brand, the more familiar they'll become with it, and the more they'll start to trust it! Keep your branding consistent across social media channels, vans, websites, local ads, etc., and make it easy to be remembered and recognised.
---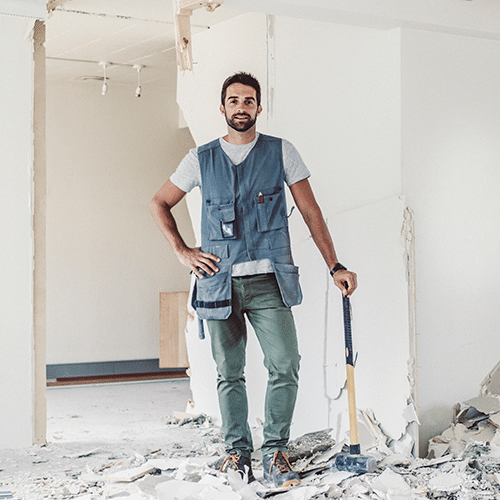 #3 Use Authentic Images
A great way to build trust and credibility online is to post authentic images to your website or social channels. Uploading pictures of your team, and any previous work you have completed is a surefire way to show a potential customer that your services are professional and trustworthy, and that you have a good track record. You can also build up a portfolio in this way, ready to show future customers. Honesty and transparency is a big part of getting a person to trust you – the more variety of pictures people can see of your work and business, the higher the likelihood that they will trust you to do the same or a similar job to a high standard.
---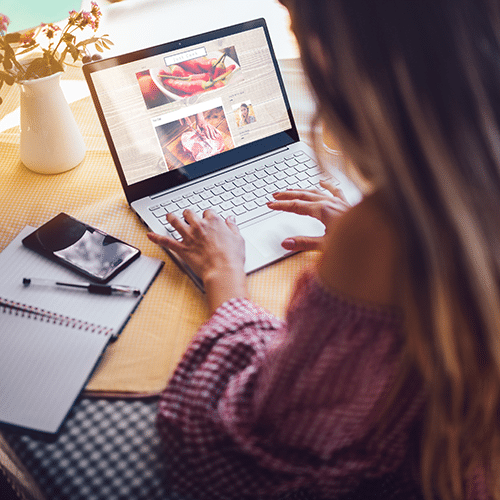 #4 About, Team & Contact Pages
An about page is where you get to explain to a potential customer who you are, and what you do. Homeowners will often resonate more with brands that are transparent and tell stories, as it adds realism to a company and therefore builds trust. It is important to come across professional but also human and friendly. You should also add a Team page, where each team member writes a bit about themselves and their personality, to build some sort of familiarity with the customer. Lastly, your contact details should be easily accessible and easy to be found on a dedicated contact page.
---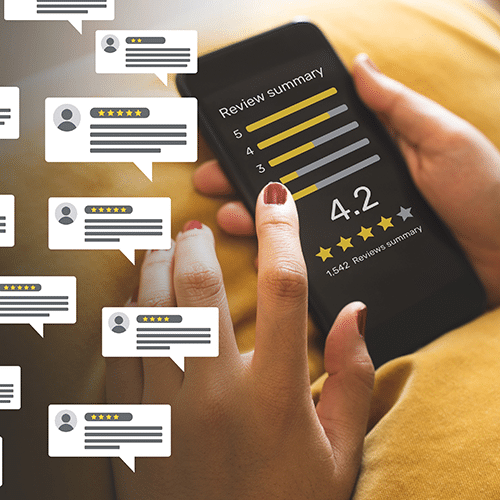 #5 Collect Online Reviews (Trustpilot, Google)
According to a study by Sirkin Research for Trustpilot, 89% of consumers check reviews online before making a purchase. People will naturally turn to reviews when researching services online and often base their decisions on other people's opinions. Therefore, asking happy customers to leave reviews means you can start building your online reputation, and make it easily accessible to future customers.
---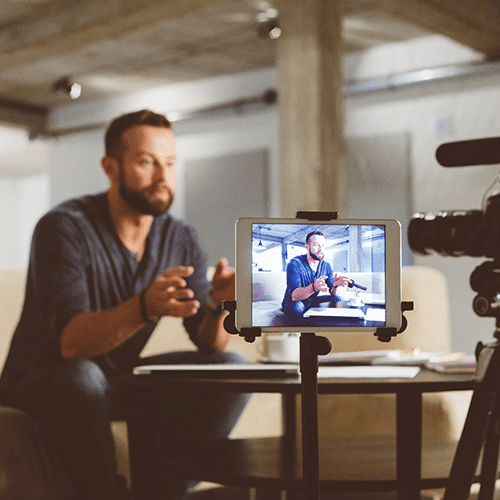 #6 Video Testimonials
Video testimonials from former customers are an amazing way to connect with potential customers. A great idea is to also hire equipment, so the video gives off a more professional feel. A video by another customer praising your service can come across as more authentic than an anonymous review online, so the viewer is more likely to choose you for the job. In a way, a video testimonial can work in a similar manner to 'word of mouth', just in a digital format.
---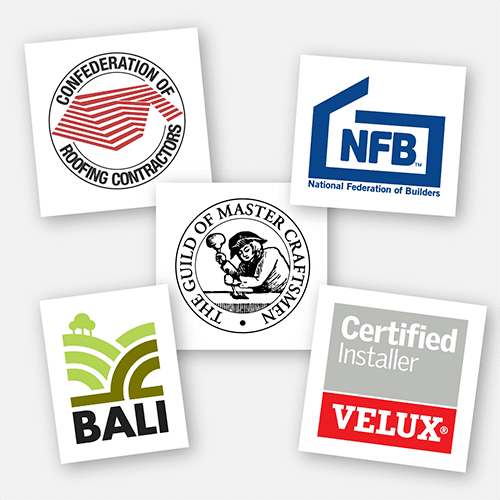 #7 Accreditations, Guarantees and Awards
Accreditations, guarantees and awards will help increase trust in your service, especially for first time customers. An award or accreditation tells the customer that your service is of a certain standard and that you are qualified to complete the job accurately and efficiently. It is a good idea to list these at the top of your website's home page, so they are not missed by visitors, and ideally "above the fold", so it's one of the first things someone sees on your website.
---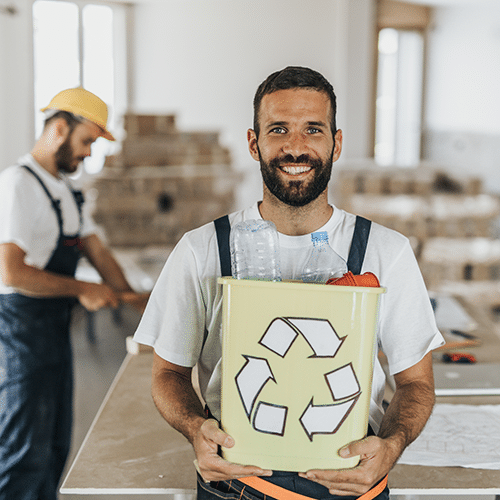 #8 Act Responsibly
The world seems to have grown up over the last few decades. People expect companies to be socially responsible, so if your brand is helping others, let your audience know! Whether that's raising funds for charities, reducing your carbon footprint, taking steps to improve racial or gender inequality, let people know about the great work you're doing! This will help build your reputation as a current, thoughtful and caring brand, which in turn will help build trust with potential customers.
---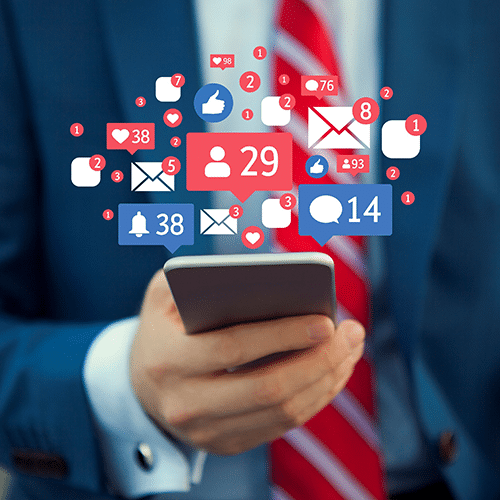 #9 Social Proof
It is important to build your social media presence. Social media is a powerful tool which can help you communicate with former, current and prospective customers. According to a study by Canvas8 and Trustpilot, 64% of consumers are more likely to buy from a responsive company over one that appears perfect. It is therefore important to be active on social media, and give customers an alternative way to effectively contact you. At the same time, you are also raising awareness for your brand while also appearing responsive to customers. You also may receive praise and recognition, which will in turn grow your business and allow you to showcase your skills and work to a larger audience. Win-win! Growing your social media audience is also vital; the more followers you have, the more trustworthy you appear, and the more people will turn to you for jobs.
---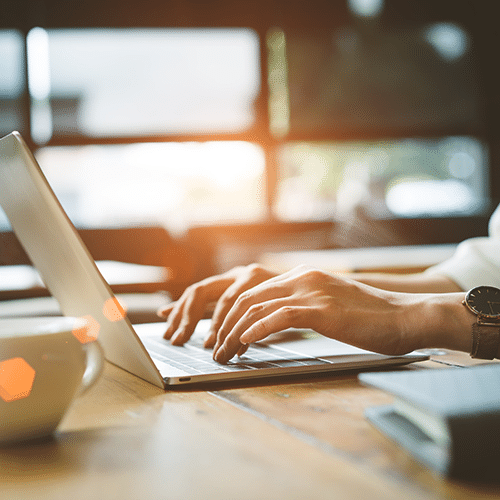 #10 Provide Valuable Content
Great content is a great way to set your company apart, whether it's on your website, blog or social media. You should loosely follow the 80/20 rule when creating content; 80% of your content should be informative and non-promotional, whilst the other 20% can be about your products and services. Creating valuable content can help you position your brand as an authority, which helps you build trust with your audience. It's also important to share trustworthy links within your industry. Content from a reputable supplier or trade body can help your credibility to no end, just make sure to check your website, social and blog for dead or broken links, as this can have the opposite effect.
---