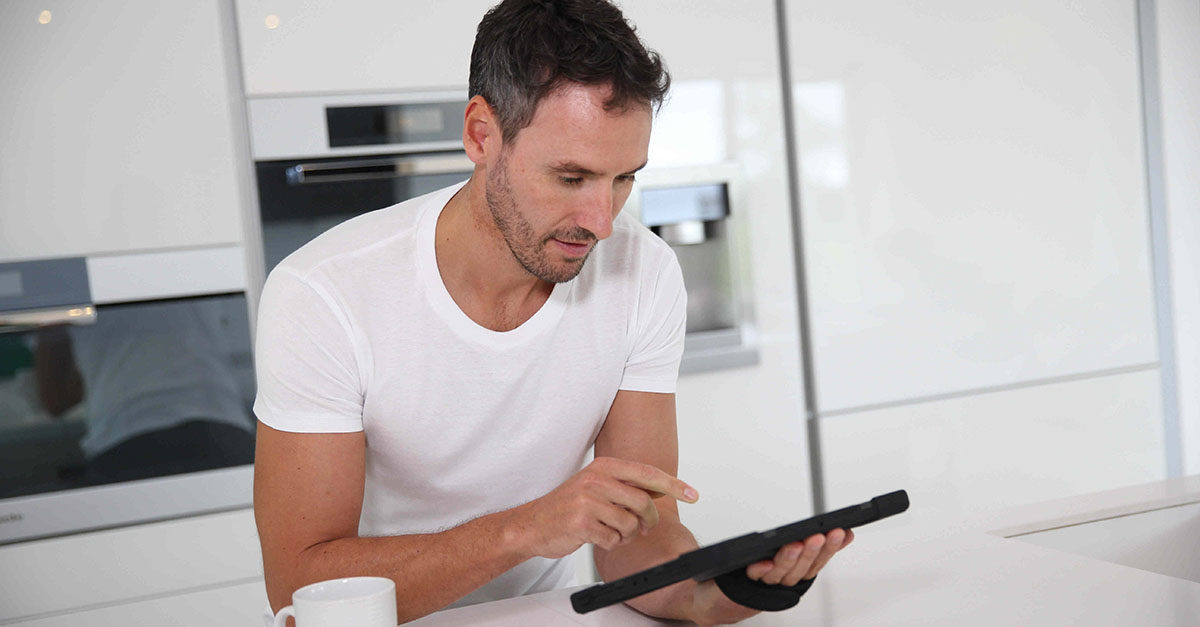 So, you have a professional website you love.
Great! Now you need to figure out how people are going to find it!
Sadly, it's not as easy as throwing up a website in the hope that thousands of local homeowners will suddenly roll in. In order for your trade website to be found, you need to do some form of marketing. Otherwise it's like holding a birthday party without sending out any invites – no one knows it's happening! You're then left on your own, with a poor little birthday hat on and a cake with candles slowly dying out. It's a sad picture isn't it… Don't let this be you!
So, how do customers find you?
There are countless advertising channels you can use to promote your trade company's website. We'll show you what they are, why they are important, and the pros and cons of each.
---
Search Advertising for Tradespeople
We all use search engines to find information and services. It's become a huge part of our daily lives. Search advertising is a marketing strategy that allows you to advertise your business on search engines as people search for information and services. There are two main types of search advertising; paid and organic. You may have heard of these marketing strategies before, they are often called pay per click or PPC (Paid Search) and search engine optimisation or SEO (Organic Search). Paid search advertising can also be called keyword advertising, because you are able to advertise your business based on the keywords that searchers type in.
In other words, if you're a roofing company, and someone searches for "roofer near me", you can use these strategies to place your website directly in front of a searcher at the precise moment that they're interested in your product or service. This is why search advertising works incredibly well.
Let's look at the types of Search Advertising…
---
Search Engine Optimisation (SEO) for Tradesmen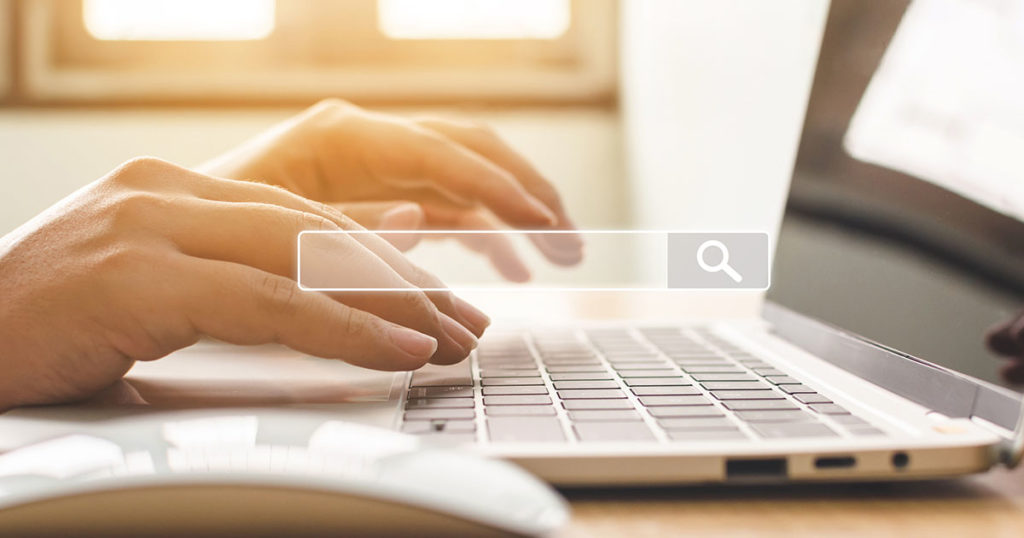 What is SEO?
SEO is the process of increasing traffic to your trade website through organic search engine results.
Help… Translation please!
Traffic means the amount of people or "visitors" that reach your trade website.
"Organic" doesn't mean the fancy fruit and veg you get from the local supermarket. In advertising, organic search results appear based on a search engine's ranking systems.
Search engine: it's the modern-day yellow pages if you like, the place where homeowners go to find local tradespeople, the most popular in the UK being Google or Bing.
Search results are the webpages and local listings which are shown and ranked based on what a search engine considers to be most relevant to the user searching at that moment in time.
Why is it important?
Search engines have a special recipe (aka an algorithm) which decides how relevant your trade website is to the services you wish to rank for. The more relevant your website, the higher your website will rank in the search results. If your website has a higher ranking, then homeowners are more likely to find you and it will therefore lead to more potential customers. To make sure your website is ranking as high as possible you need to make sure your website has all of the right ingredients to satisfy the search engine's special recipe, this is called search engine optimisation or SEO.
Pros:
Long Term Solution: SEO is a good sustainable long-term solution, but you still have to either pay someone to do it or invest your own time heavily to get it absolutely right.
Brand Awareness: SEO drives brand awareness by putting your trade business in front of potential customers.
Credibility: Having your website high up on the search results will influence your perceived trust and credibility with an audience looking for your trade services.
Free: SEO is free (well kind of). Developing your visibility will take time, effort and money (if you have to pay someone to do it). Nonetheless, there is no direct charge for an impression (when someone sees your website in the search results) or for a click (when someone clicks your website and visits).
Cons:
Slow: SEO takes a while to get going, so it might be a while before you begin to see results. It can take months, even years to even get to page one. Most small businesses don't have that kind of time to wait.
Costs Still Incurred: Although it may be a free form of advertising, money will be spent either investing your own time or paying a professional to do it properly.
Complicated: SEO can be very complicated and often requires specialist help in the form of a web developer or agency in order to make it work successfully.
Competition: Can be hard to rank highly when there is a lot of competition in your area.
Missed Opportunities: They say the best place to hide a dead body is on page two of the search results. I'm kidding obviously, but you get the idea. A whopping 71% – 95% of all search traffic will never go beyond page one [1]. So if your trade business isn't there, then it is very unlikely that it will be seen.
Scattergun Approach: Cannot target based on location, time and day of the week, device and audiences as per paid advertising.
The two most popular search engines are Google and Bing.
So, which one is best?
Nearly 1 trillion searches happen every single day. Let's say Google is the more modern version of Bing, the 'place to be' if you'd like. With 92.46% of users using Google [2], it goes without saying that for a bigger reach, Google is by far the search engine of choice. Google is much more well-known these days and features better search tools which make it more user friendly. It is used by a more tech-savvy generation and as it has more users, it has larger search volumes and more reach.
Bing generally has an older user base, typically 35 years and over. This is mainly because Microsoft/Windows laptops are typically purchased by the less tech savvy generation who keep the laptops default browser which is predominately Edge. Edge is an internet browser which comes preloaded with Bing as a default search engine. As a result, Bing receives a much lower search volumes in comparison to Google. However, Bing often has less competition so it may be easier for your trade company to stand out and cost less to advertise on.
---
Pay-Per-Click (PPC) Advertising for Tradesmen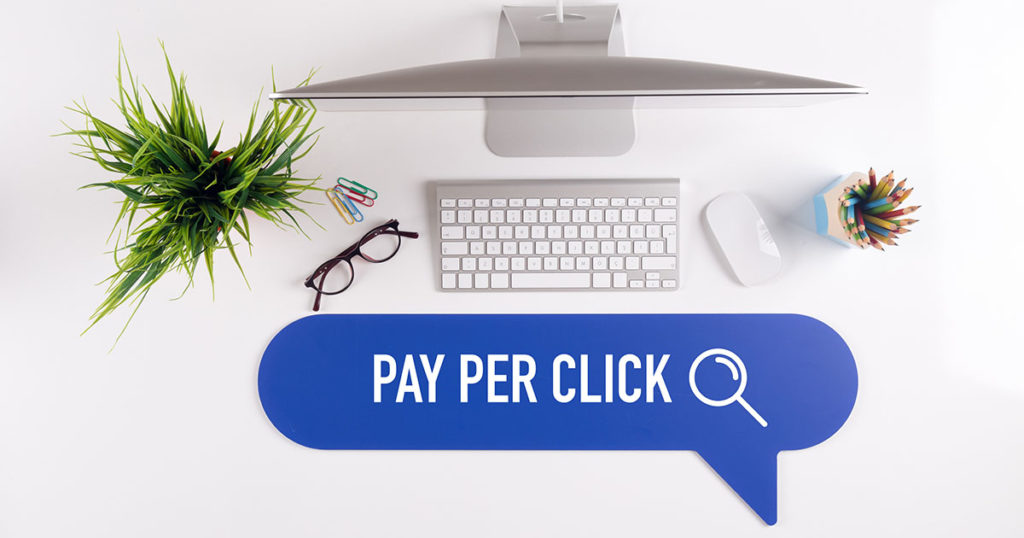 What is PPC?
PPC is a form of search engine marketing (SEM), whereby the advertiser pays for clicks on their ad.
How does it work?
Search engines generally show four ads above the organic listings on desktop and four ads below. On mobile this is reduced to three. In order to list your business in these ad slots, you need to have a good enough Ad Rank; a good Quality Score, and a high enough bid.
Quality score was developed by Google and tells you how relevant your ad and landing page are to a particular search. For example, if your ad was about roofing services and your landing page was about roofing services, but the keyword that triggered your ad and landing page was "landscape gardener", you wouldn't be given a very good quality score. Quality score is often perfect when a keyword, ad and landing page are all relevant to one another.
You also need to bid high enough for your ads to show. Search engine advertising platforms work on an auction system, so just like eBay, you bid to win! For example, assuming you had two advertisers looking to generate local trade leads on Google. For the purposes of this example, both advertisers have the exact same quality score for the keyword/ad/landing page in question. If the first advertiser bids £3.00 for the keyword and the second bids £4.00, the second advertisers ad will show higher up the page (as they have bid more money).
PPC allows you to pay for your trade company to be at the top of the search results instantly: Once you begin to run your advertisements you will be able to see your site at the top of the search engine's search results, right above the organic listings; the only downside is you have to pay.
You don't have to pay to be listed, only when someone clicks your advertisement (ad): hence the term pay-per-click. Sounds good, doesn't it? You can create an amazing, enticing ad, that people will want to click on, and once they land on your website, you have the opportunity to convert that click into a customer.
PPC works by bidding on certain keywords: This means that your ad is displayed when a potential customer searches for that keyword. An example would be "roofer in Manchester", if you bid on those keywords, and someone types them into the search engine, your ad will show.
With PPC you can set your own budget and reach the right audience quickly: You can achieve this through location targeting so you can target the area you service minimising budget wastage. You can also choose to target certain devices such as desktop and mobile. You can include ad extensions, which will help get your ad noticed. An example of an ad extension is a call extension, which is essentially a quick access link that allows searchers to call you directly. Obviously this is really handy if you want to generate leads for your trade business from homeowners.
Unlike SEO, pay-per-click is a powerful tool for getting your trade business to the top of search results instantly: yes you heard that right, instantly.
These ads will only appear when a potential customer searches for the precise keywords you're advertising for: PPC is a highly targeted form of advertising when used correctly. If you target the correct keywords and use the right campaign settings you can generate a stream of high-quality, local leads.
PPC will need to be perfected and tweaked over time to improve performance: but ultimately you will begin to see results straight away.
Pay-per-click also creates brand awareness.
There is no quicker way to get website traffic for your trade business, pay per click (PPC) advertising wins hands down.
In order to advertise your trade business on Google Ads, you will need time to learn PPC best practices. Setting up a successful campaign takes a lot of time and effort. At its most basic, you will need to learn how to; choose your keywords, create great ad and landing page copy, understand landing pages and how to produce them, and be able to manage your campaign's optimisation so that performance improves over time.
Pros:
Page Position: Paid ads are positioned right at the top of search engines. With around four ads on desktop and three on mobile, a potential customer will always see the paid search ads first.
Brand Awareness: Running paid ads will get your trade company seen by the right people, at the right time.
Ads on Steroids: With paid ads you have far more granular control over the marketing message you deliver. You can also spruce up your ads by adding extensions, which will help your advertisement dominate the page.
Budget Control: You have complete control on how much budget you wish to spend.
Speedy: While SEO takes a lot of time, effort and money, PPC provides you with a quick way to get your trading services in front of potential customers in just a matter of days.
Targeted: You can target by search keywords, location, device (mobile or tablet), time and day of the week and audiences based on their previous visits.
Problem Solver: PPC is the best way to get in front of homeowners at the very moment they are interested in your services.
Intelligence: With software such as Google Analytics or Heap, you can determine which keywords (search queries people put into the search engine) are more likely to convert, at what percentage, and what cost. This can be used to spend more money on keywords which yield the best results for the best price.
Stability: Paid ads allow you to manually filter out the junk searches so that the quality of visitors coming through is high, along with increasing your ROI over time.
Low Cost: You will probably hear horror stories of paid ads being expensive, but that is simply not the case. A well-managed, well set up paid ads campaign can be a low-cost way to generate leads for your business. The average cost per lead will range from £5-£25 per lead, trade depending. Over time, with good management and optimisation you can expect costs to be lower with an increase in return.
Opportunity Grasper: Since most users will not scroll much past the first page, it pays to be at the top, ready to grasp the attention of every single user.
Can Measure ROI: With paid ads you can easily measure your ROI. This allows you to monitor how much money your campaigns make, compared to the amount you're spending on advertising.
Cons:
Constant Investment: Since paid ads are indeed, paid. This will require "constant investment". The minute you stop paying, your ads stop showing.
Bidding Wars: Sometimes you may find yourself wound up in a bidding war which can drive costs up. When you begin to run your ads, you are beginning to compete with your competitor's digital space, which results in an increase in costs.
Skilled Management Required: In order for your ads to be successful they will need constant monitoring to ensure they are doing everything they should be doing. We recommend having an expert on board to take care of keeping your account in check.
Hard to Set Up: If you have no experience and are not tech savvy, setting up paid ads can be quite a minefield and is probably not recommended.
Time Consuming: If you're a tradesperson that hasn't used paid search ads before, it can take a a lot of time to learn the ropes.
You can advertise your trade business on Google Ads or Bing Ads.
With fewer competitors bidding on keywords, Bing's search engine advertising platform is often cheaper, so you can expect to spend less on Bing ads. However, there is a downside, there a far less homeowners searching for your trade business on Bing. So, while your ads may cost less and be positioned higher, they may not be seen by as many people.
With Google you will have access to a huge audience from all kinds of demographics, and you can trust that your trade website will be displayed on the world's most popular search engine. The downside is that advertising space is highly competitive; you'll therefore need to keep a close eye on your campaign and budget if you want to see a positive return on investment.
It is advised that you either start small and learn fast, or hire someone experienced to make Google Ads a reliable lead generation source for your trade business.
---
What is the difference between SEO and PPC?
SEO puts your trade services in the organic search results. There are a number of search engine ranking factors [3] that tradespeople need to consider. However, to perform well, you need to create unique and informative content for your audience. It is your content and the success of your content that leads to higher positions within the search results. This means you could be on any page of the search results, page one or even page fifteen, gulp
With PPC, providing you have a good marketing team, your paid ads (website) will appear at the top of the page, above websites that are being optimised using SEO techniques.
With PPC or pay per click, tradespeople are charged every time a searcher clicks on their ad. So there's a clear and direct cost there. Many people say that SEO or search engine optimisation is free, however this is simply not true. You need to invest a huge amount of time to get SEO results yourself. In short, it's a full time job. So if you don't fancy a shift in career, you're going to need to hire someone to SEO your trade website. This is where the cost comes in.
To succeed in both SEO and PPC, research and experience is vital, otherwise your campaigns will be the next big flop. It is often a good idea to do some research using PPC before starting an SEO campaign for your trade business. This way you can test different searches and monitor performance before investing heavily in a long-term SEO strategy.
Find a company who you can trust to advertise your trade services successfully, cough, cough, we are Get Work, nice to meet you! We help tradespeople grow their businesses every day. We are Google Ads (PPC) marketing specialists who work specifically with tradespeople. We generate highly qualified leads and send them directly to you exclusively.
---
Social Advertising for Tradespeople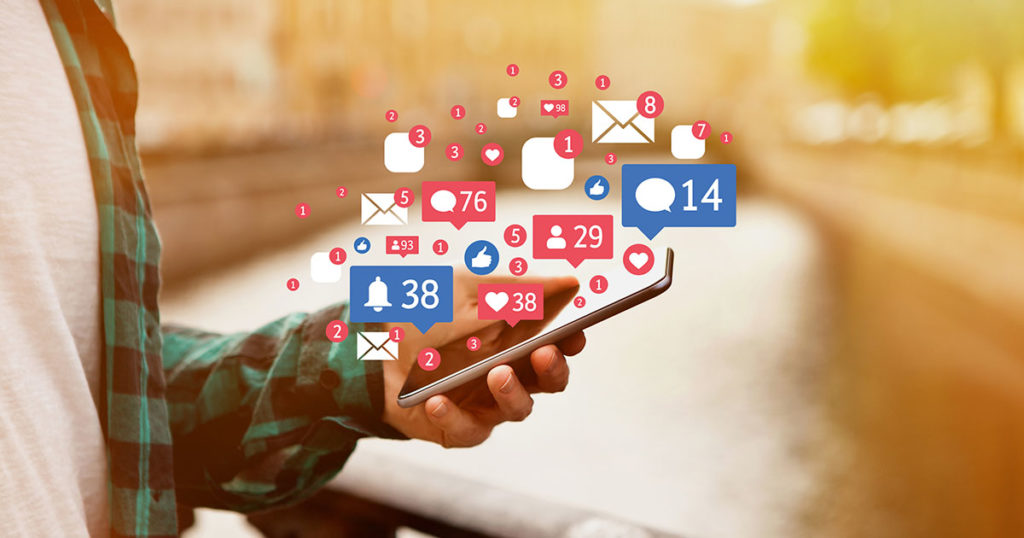 Now let's talk a little bit about Social Advertising. So what is that, you ask? It's in the name!
Social advertising is the process of advertising your trade services and creating ads to reach your target audience (homeowners) through social media platforms.
Let's look at a few ways to do that…
---
Facebook for Tradesmen
Facebook allows you to create a free profile easily.
Facebook is great for building trust and credibility when people are already aware of your brand but are looking for more information. It's important to post as many pictures and videos of your completed work as possible, offers you may have on, case studies, news etc. It's also a free way to collect reviews from happy customers, helping to build confidence with potential customers before they start using your trade company. You can also include useful information such as your opening days/hours, address, phone number and website.
Not only does a Facebook page come with those benefits, it also works to help build your trade company's brand. People are more likely to feel comfortable working with a company if they have a number of different online profiles. This makes you appear more legitimate to homeowners looking for tradespeople.
Posting on Facebook without paying is now pretty useless in terms of reach (how many people see your posts). However, as a tradesperson, posting pictures of your work is a great way to build up a portfolio, as well as get in front of people in your local network. So we thoroughly recommend using this channel.
One positive about Facebook organic is that you can increase your friends and followers, getting access to a larger audience. People do look to their network of friends on Facebook to recommend trade businesses. However, this is not a reliable long-term strategy. It's very similar to personal recommendations, which cannot be relied upon as a steady stream of leads. As an example, you may receive 3 recommendations in a single month, and then receive nothing for 6 months. No trade company can grow their business with this amount of uncertainty. It's imperative that you find a lead source that generates work month in, month out. Otherwise you will struggle to grow your operations. You'll be hiring a team of labourers and a van one month, and getting rid of them the next. A solid foundation is essential when building your trade business, and a reliable and consistent lead source is the mesh that allows for real growth and expansion.
---
Facebook Paid Ads for Tradesmen
Facebook organic stopped giving us the reach it used to in previous years and now pushes users towards paid ads. The problem with this is how you identify people that need home improvement work completing.
Unlike search advertising, there is no direct intent to search for your services, i.e. typing in a keyword, so you have to push your services in front of people when they don't necessarily need them at that time. Which is why Google Ads and Bing Ads works so well for tradespeople, because you have a person with a problem, who directly searches for a company to solve that problem, and you can position your trade company right in front of them.
Essentially Facebook paid ads is almost a scattergun approach, unless you do some pretty clever targeting. You are left trying to fire your company in as many directions as possible hoping it'll hit a target, or in other words, a customer interested in your services.
You can target certain demographics such as age, occupation etc along with location, but Facebook doesn't have a feature to target those looking for home improvements.
If you're looking to use Facebook's paid ads for your trade business, we don't recommend interest targeting, because it's physically impossible to gauge someone's need for home services because they like the Simpsons or CSI Miami! We recommend building up re-marketing lists [4] from your search advertising campaigns and targeting people on social channels that you know are looking for a trade company.
---
LinkedIn for Tradesmen
LinkedIn is commonly referred to as the social media channel for professionals.
For tradespeople, it's not the best place to pick up a bunch of domestic jobs. People using this channel use it to promote their businesses and network with other professionals. So it's rare to see someone requesting a local plumber like you may see on Facebook.
Whilst LinkedIn isn't great for trade businesses looking for domestic work, it can be a great way to find commercial relationships. Businesses in need of commercial services, suppliers and even employees and subcontractors can be found on LinkedIn. So identify what you will use LinkedIn for and create a strategy tailored to that goal. Remember, LinkedIn isn't a "Wham, Bam, thank you Ma'am" kind of platform. It is best used to develop key relationships over time and can be very time demanding. For best results, you need to be very personable without coming across like you're a salesperson.
---
YouTube for Tradesmen
YouTube is another great platform that tradespeople can use to showcase their work and promote their businesses. Whether that's a case study, a testimonial or even a time lapse video.
Time lapse videos are a real-life case study which will help show potential customers that you are a genuine trade company with great work. Putting together a time lapse video isn't too difficult either. Just set up a camera and let it roll, it's as easy at that. Drone videos can also be good depending on your trade (roofing and building in particular). These videos are great for YouTube and for embedding on your website, along with posting on your social profiles.
---
Google My Business for Tradesmen
Google My Business (GMB) is a free local listing which lets you manage how your trade business appears on Google Search and Google Maps.
If you've set up an account, your listing will appear in the top right-hand side of Google's search results and will include your business name, address, opening hours, phone number, images of your team, van or work, along with reviews. A GMB listing will help your trade business build credibility and will put you on the map – literally. Since this is a free and useful service we highly recommend setting it up.
If you're just getting started with local SEO, then GMB is certainly a great place to start.
To begin your GMB journey you will need to create a Google My Business account, verify your trade business and make the listing as accurate and complete as possible.
Once verified you can begin adding the finishing touches to complete your listing. Include as much information as possible such as photos (sign written van, examples of your work, a branded container), opening days and hours, the area you service and your attributes.
According to Google, those who use a photo are 35% more likely to get clicks through to their website [5]. Wowee.
Photos should be high resolution, in landscape orientation and a minimum of 720 pixels wide by 720 pixels high.
Encourage present and future happy customers to leave a review on your GMB listing.
It's also extremely crucial that you respond to any reviews good or bad. Not only does your response show appreciation that a customer has taken time to review you, it also allows that positive review to stand out proudly on your listing, along with encouraging future customers to leave their own review. Win win.
---