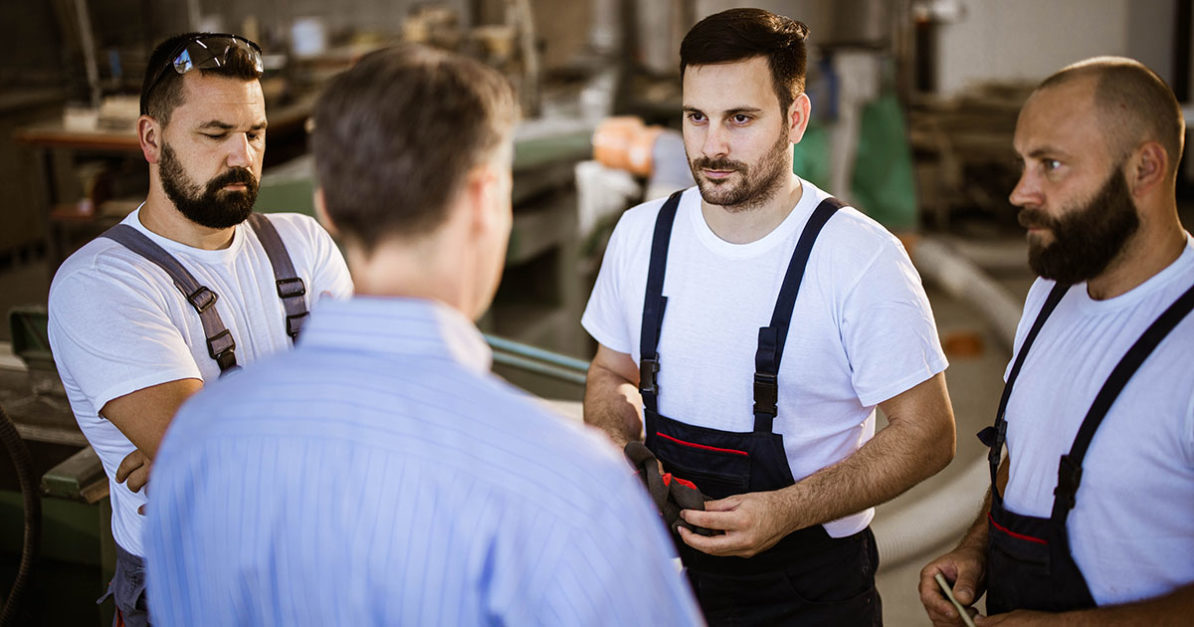 So, you want to grow your team?
UK businesses waste billions every year because of the mistakes they make when hiring staff. So, it pays to get it right the first time!
You might be questioning if you can take someone on and grow your team and your business at the same time. Of course, you can – it just takes a little planning. Taking on employees is a big commitment, but get it right and it's one that very few tradespeople ever regret!
To ensure you get it right from the off, you'll need to know how much you can afford to pay someone, the skills that your team has, and whether you need a full-time employee, a sub-contractor, or an apprentice!
To save you time, effort, and money, we have created this self-help article for tradespeople wanting to grow a team.
This article looks at:
---
Can you afford to hire another tradesperson? Make sure you do your maths.
Employing staff isn't just about what goes in their back pocket, you'll have to budget for additional costs on top of this, including:
Doing your maths now will avoid sticky situations down the line.
Talking to your local Job Centre or searching Gov.uk is also worth a shot. There might be financial help available to assist you when taking on your first employee. You could even be eligible for an Employment Allowance of up to £3,000.1.
Next, you'll need to outline the role you're adverting for, what positions you need to fill, and how to spot the key players to take your business into the Premiership.
---
Who do you need to hire?
First, figure out what kind of support you need: Is it an experienced builder? You could stop here, wing it, and write an ad. You'll get applications in the bucketload, but you're not looking for Tom, Dick, or Harry! Do yourself a favour and spend two minutes making a list of the type of jobs you need help with. List any responsibilities that you'd like the person to take on in the future and the skills and experience you need your new employee to have. It will weed out the unwanted applicants and save you time!
Now, do you need someone full time? Stupid question when you've got work coming out of your ears? But make sure the work is steady enough to take on someone else full time. Figure out how much work you've got lined up for the next few months, so there's no doubt that you need another employee and not just another pair of hands to help with busy periods.
Next, do you have enough money to pay another employee full time? There's nothing worse than having to let someone go, so if you're drowning in work but aren't sure you can commit to employing someone full time, you might want to consider a part-time employee.
A subcontractor or a temp? Need help but don't have enough regular work or money to pay another employee? You might want to bring in a subby or temp to help with bigger jobs or when you need an extra pair of hands. It's a great way of utilising the skills of others for busy periods or particular projects – just remember to pay them on time!
---
What skills do you need?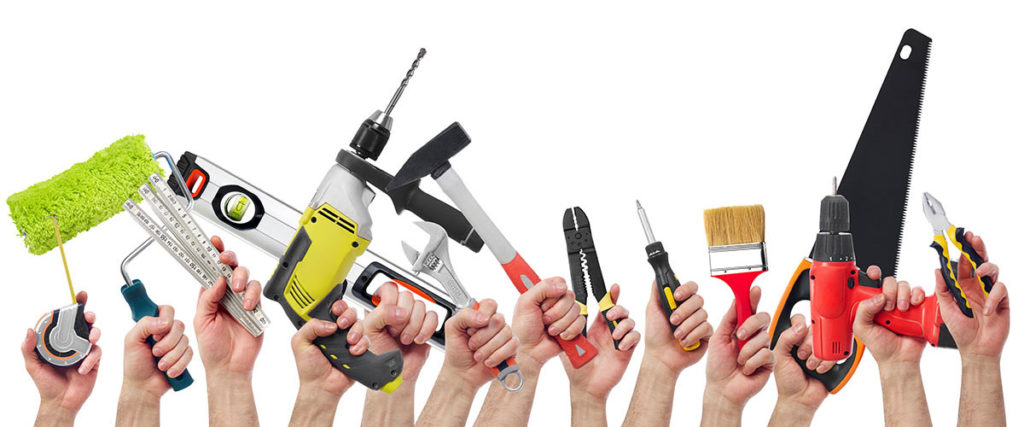 Do you need another fully qualified member of staff or a labourer? Is there a specific skill set or experience that your current team is missing? Do you need to hire a roofer? Builder? Electrician? Plasterer? Landscaper? Plumber? Could a labourer fill the gap that you need?
Manager? You might want to hire a site manager or team leader. Bringing in a senior member staff who can oversee, help develop, and grow your team will help free up your time!
Apprentices: Do you fancy helping the next generation and training an apprentice? It's a highly cost-effective way to increase your workforce. After a few trips to go find a long weight (wait) and finding the left-handed screwdriver, apprenticeships are a good way to gain qualified employees. But joking aside, there are so many benefits to hiring an apprentice. Here's just a few:

Youngblood: Injecting some youthful talent into the workplace can really be a breath of fresh air. They can bring a different perspective that can excite existing employees and boost productivity.
Increased productivity: Over 80% of businesses that employ apprentices found their productivity increased as a result. The average apprentice increases productivity by £214 a week. Winner!
Workplace team development: Training someone in your trade encourages you to look at how you do things, which can lead to you making improvements and becoming more efficient yourself and as a team.
Staff retention: 74% of companies say apprentices are more loyal than non-apprentices. We like that!
Minimal downtime: Apprenticeships are work-based training programmes, the training is 'on the job' – at times to suit the employer and the apprentice.
Skills your business needs: Apprenticeships can be tailored to specific job roles, making them flexible to the needs of your business. Plus, you know there are no bad habits!
No more NI to pay: If you employ an apprentice below the age of 25!
Cost-effective: You can use government funding to develop your current workforce or find an apprentice and train them up from scratch.
---
Personal Qualities
Finally, you'll want to make sure you have the right person. Experience, skill, and credentials are essential, but attitude is equally important. Pick someone who works hard but who will bring banter and life to the team on a dreary Monday – someone who "fits in".
Here's how to choose someone with the right personality, social skills, and interests to do well in your business:
Key team members: think about your key team members, what makes them so great? Look at their personality traits and interests; it will help you know what to look for when recruiting the right person to get on with the team and help you grow your business.
Skills & hard work: of course, you need someone who's got the right skills to do the job, but you also want to make sure they stay and not leave. So, look for someone who knows it will be hard work but who is excited about working as part of a team (and on their own) to achieve things and will have fun along the way.
SWAN formula: use the SWAN method to help you. You're looking for someone who is:

Smart – they know how to maximise their skills and are keen to learn more
Works Hard – someone who will go the extra mile
Ambitious – they demonstrate why they want the job
Nice – they can fit in with the team2
Most people who apply can probably do the job, but you don't want just anyone, you want the ONE who will work hard and fit in well with the team so they are happy at work and stay for a long time!
Spend 2 minutes doing the groundwork, and you'll save hours by knowing exactly who you're looking for. Now, you're ready to write a job description that's sexier than your tinder profile!
---
Questions: What to consider before hiring a tradesman
---