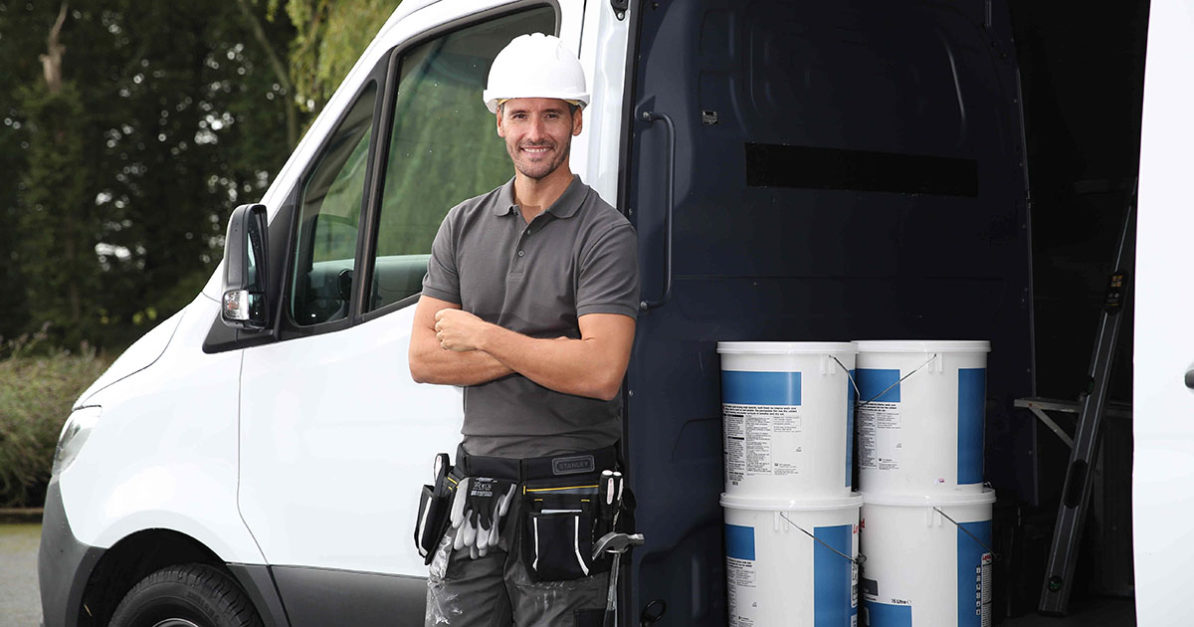 Want to build an indestructible team?
All good relationships encourage the success of each other, and a working relationship should be no different, so it's best to start off as you mean to go on.
Building strong teams from the beginning is the best thing you can do. Next, you'll need to manage them effectively.
This article looks at:
---
How do you build a strong team of tradespeople?
MIT conducted a study on the subject1 and found that there's a science to building successful teams. The study found that what matters most is how the team communicates rather than who is on the team.
In a similar study2, Google researchers aimed to discover the secrets of effective teams at Google. While experts were more interested in results, team members insisted team culture was the most important measure for team effectiveness. In other words, team dynamics and communication!
That's now two very trustworthy well-researched studies that say communication is the key to building and managing a strong team!
Guide your team of tradespeople to communicate openly and clearly and hey Presto, you have yourself a powerhouse team of tradesmen helping you grow your business! FAN-TAS-TIC!
For effective communication, make sure that ALL of your team…
Talks and listens to each other.
Faces each other when talking and encourage them to have energetic conversations.
Bonds with one another, not just with you or the team leader.
Discusses side conversations within the team (not away from the group).
Has some time to break away from the team to learn new things or think about ideas that they can bring back to the team.
You may be thinking "We aren't good at communicating. We just get on with the job. How am I supposed to encourage my team to communicate better?"
Well read on, turns out it's really easy!
---
Encourage everyone to talk to each other…
Making sure that everyone gets a chance to speak in team conversations.
Talking to your staff. Ask everyone how they're doing, how they're getting on with work, how things are in their personal life, and how they're getting on with the team.
Creating relationships. Everyone is human. There will be good and bad days but make sure everyone enjoys work. It's good to talk and have a laugh! Make it fun!
---
How to react when staff mess up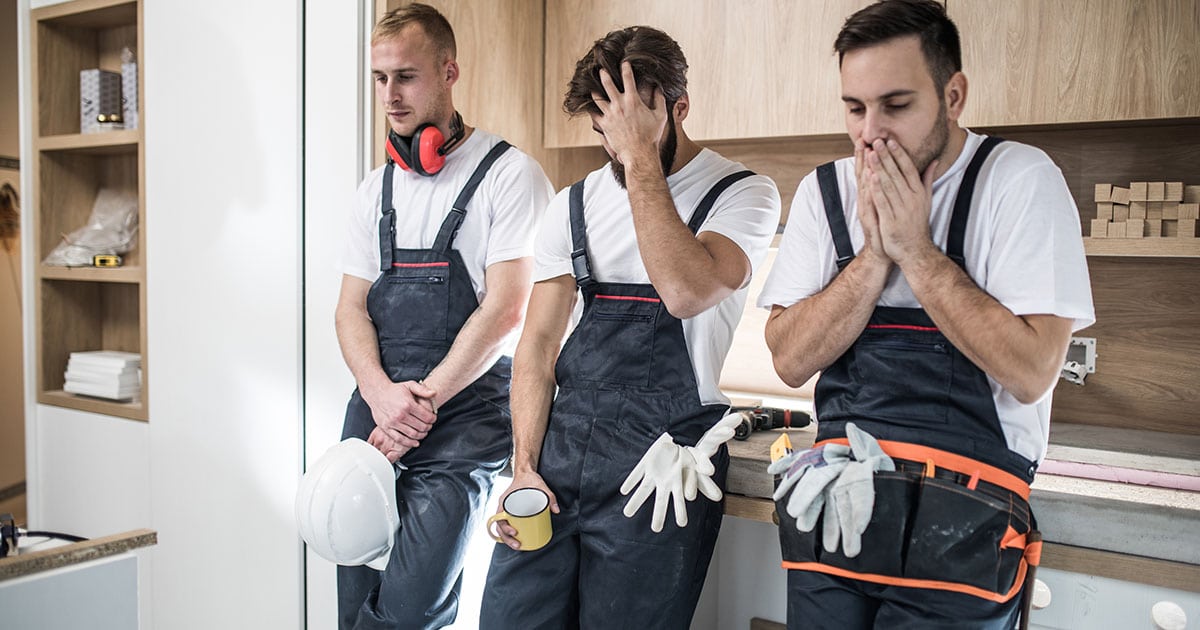 Before you start barking, "you're fired" like Alan Sugar, remember your staff are the ones making your dream a reality and your job is to make sure they do it well!
Soooo… Firstly, take a breath…
Calm down: Don't hit the roof! Take a minute (or as long as you need) to calm down before discussing issues with your staff. Always assume they didn't intend to make the error.
Ask what happened and try to get the full picture: If you've created a culture of trust in your team your staff should feel comfortable telling you when they've made a mistake. Being an approachable manager will help your team learn from mistakes and not hate working for you!
Make it a Lesson: Ask how they intend to solve the issue and how they will stop the problem happening again in the future. After they have spoken, agree on a plan of action together to resolve the matter or deal with it and agree how it should be handled in the future. Share the lesson with the team but don't name and shame staff. Finish by implementing processes to prevent it from happening again, this is an example of both staff and management training.
The better the team communication, the better the lesson for everyone: If you're approachable, calm and unphased when your staff mess up, they will be annoyed at themselves when they make a mistake. If you make each mistake a lesson, your team will be less likely to make the same mistake again.
---
10 rules of effective management3
There is no right management style, but there are certainly a lot of "wrong" ways to manage people. Try to strike a balance between driving your staff to work more efficiently without leading to resentment or disloyalty.
Be open with team members: Trust your team to do what is expected of them. The more honest and open you are, the more the team will trust you.
Get to know everyone: Listen to their worries and ideas, it will help your employees feel appreciated and acknowledged.
Understand employment rights: The ACAS website is a great resource www.acas.co.uk.
Deal with issues and disciplinary matters straightaway:
Set aims with clear results: Motivate and inspire your team by sharing your vision and what their part is in the business' future and growth.
Communicate clearly and honestly: To avoid miscommunication and keep your team on the same page, hold regular team meetings and make sure you are clear and thorough in your communication.
Listen to the ideas of team members: Find out the best way to achieve goals and implement their ideas.
Treat everyone as you would want to be treated: Help people enjoy work, be polite and cheery. Manners and respect are free. Introduce new things like surprise lunch outings, a dedicated break time or even just casual conversations with your workers can put a smile on their face.
Encourage training and development to keep team members interested and motivated
Give credit where it's due and highlight successes: A bonus, a free lunch or even just a thank you. A well done in front of the team will show your staff that hard work is appreciated and rewarded.
Follow these principles and you will be managing a team like Gareth Southgate in no time at all.
---
How to train your team of tradespeople to manage themselves.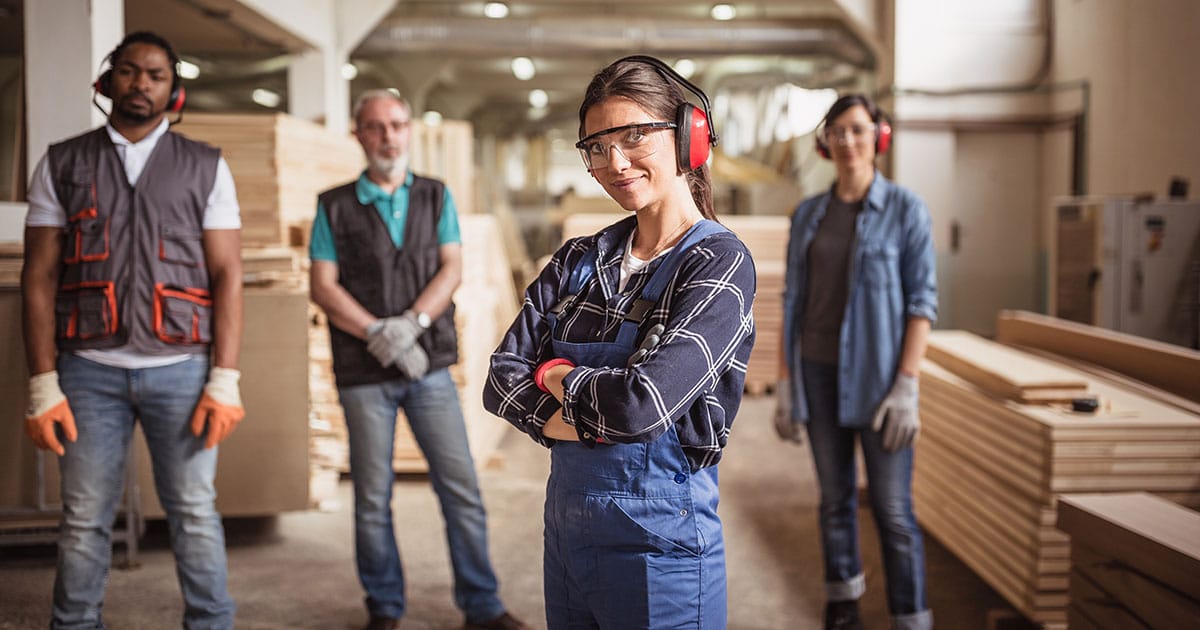 Try to do everything yourself and you will burn out! For you to be able to focus on growing your company, you'll need a team that can manage themselves and work well together without you.
Bringing together people with different skills and personalities to work towards a common goal can be erm well difficult! Especially if you're not there to supervise!
---
7 tactics to help you spend less time on the tools and more time managing your trade business.
Want to spend less time working and more time managing your trade business? In this section of the article we will give you 7 ways in which to achieve just that! From delegating, to offering incentives, we will tell you just how to help your team excel!
1. Delegation is key
Assign tasks to your team members or, if you're expecting a particularly busy period, consider taking on a contractor or an apprentice to help out.
2. Play to individual strengths
Understand your team members strengths and put them in a place to shine. If someone is good with customers but not with managing the team, partner them with someone else who can manage the team and you've got a successful crew. Sweet!
3. Encourage transparency
Banging heads together? When things start to get heated between individual team members avoid the "he said, she said" situation. Bring together those who aren't getting along and make them work through their issues themselves. Your job is to help them understand each other better and let them work things out on their own, not to be a babysitter! If you bring them together to work it out, they'll start trying that method on their own and they will only involve you when necessary. Fisty cuffs are not an option! It's a disciplinary!
4. Set expectations with solution-based learning
Don't be the fisherman, teach your team how to fish! You're amazing at what you do, so it's only natural that people will want to come to you for the answers! But, that will never develop your team and allow you to free up some time, so you need to….
Teach your team how you want them to operate. Always fixing their problems? They're always going to rely on you! Junior members of the team or difficult projects may need your guidance but if you set your team up right from the off, they should learn from past experiences and rely less and less on you!
Trust your team to manage the work, and they will trust you to lead them.
Suggest that they find a solution to their problem, before bringing their solution to you for sign off. They can then fix the issue themselves! A much better way for your team to learn and grow is by doing things on their own. You can always discuss what went wrong in the first place and ways to avoid that happening again in the future afterwards. Still though, put the onus on them to figure things out for themselves. Give your team the skills to handle it, you can thank us later!
Make sure that your staff are clear about what types of issues require your feedback before the team makes a move. But, stick to your word to avoid confusing people!
5. Let them know you have their back
Be a cheerleader! Let your team know that you have their back and that you are their greatest supporter. If you work with them to remove obstacles in their way and they know they have your support when they need it most, they'll move forward with confidence.
6. Reinforce Your Expectations
Be clear about what you expect from your tradesmen, but if your team is still not abiding by these guidelines, then it's time to teach them to uphold their end of the bargain.
Staff not getting the hint? Tell them what they're doing, they might not even realise! Mostly it will be confidence or habit that leads them to keep asking you so just remind them of what they're doing and that you trust them to come up with the right solution on their own!
Time to go INCOGNITO? If you're still getting bombarded with questions, it's time to fall off the grid! Make yourself unavailable. Don't answer your phone for a bit. The world won't end BUT your team will have to step up! Before you try this tactic, set the expectation that your team needs to come up with a solution on their own that delivers XYZ with a clear deadline. Even if they make a mistake, don't lose your cool, just deal with it calmly in a solution-based learning scenario as we've discussed above…see how it all ties in now!
Have a designated time to meet. Your goal is to be hands-off and help your team manage without you. Hold weekly meetings with them and teach them to hold their questions until then. If they don't have anything to discuss, end the meeting early, and they'll have a load of problems to discuss the following week.
7. Provide an Incentive
Create a goal that your team can work towards. A day off at the end of the quarter, flexibility in their work schedule, or a bonus. Some people prefer time off or an experience over money, so rotate through the types of incentives or be flexible with them. A bonus program, while nice, doesn't have the same impact as providing an extra day off or a gift certificate to a nice restaurant.
There's some pretty damning evidence telling us that the key to growing a successful team of tradespeople is to ensure communication in your teams is open and clear! If everyone in the team is clear what they need to do, and they trust their teammates to support them, you've cracked the formula! Then, it's time to let the work commence and the banter kick off.
VOILA! You've got your powerhouse team of tradespeople.
Go forth and prosper my friend!
---
Common Questions About Building a Team of Tradespeople
---